Corporate IT requires more these days than simple web hosting and email. Your IT infrastructure resources must be in alignment with business objectives to support growth and change.
With more than 15 years of datacenter management, Smartt has the experience and services IT departments need. We have options to fit your requirements and budget: from business-grade, secure, high-speed networks to self-managed and fully-managed cloud hosting. Free up the time you need to focus on other business priorities.
Marketing has become a highly digital endeavor. When it comes to developing a marketing strategy, however, many marketing teams find it hard to bring together all the skills necessary to create an effective, measurable approach.
You only have 7 seconds to capture a website visitor's attention.
You don't need the most beautiful website in the world. You need one that converts. Websites draw traffic, engage visitors, collect data, and support campaigns. A well-planned, well-built website is the hub of your digital marketing activities. Learn how you can transform your website into a marketing platform that delivers measurable results and insights.
In a global market, every company is vulnerable to commoditization. Better features, benefits, and price alone are no longer sufficient to differentiate your brand. The most valuable brands stay relevant by maintaining their brand across all customer touch points. Smartt can help your brand become irreplaceable and irresistible to your market.
Other Services
Nadeem Kassam and his twin brother Nash wanted to create a web-based booking system to make it convenient for patients to find and book appointments with private healthcare professionals.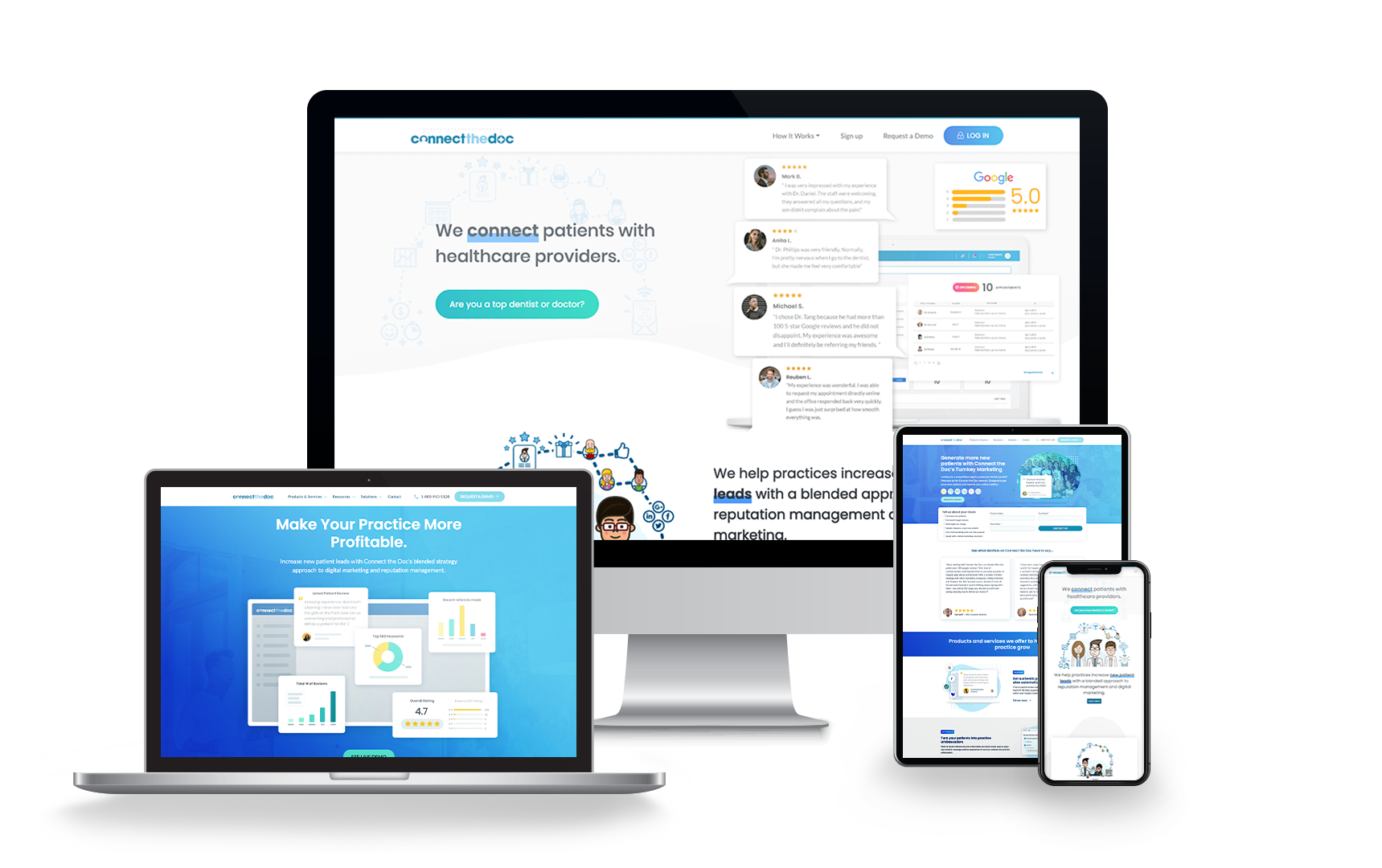 ConnectTheDoc would allow:
Clinics and individual practitioners to register with ConnectTheDoc to maintain online appointment calendars
Patients to use ConnectTheDoc as an online directory and booking system for finding healthcare professionals on short notice – or just find one
As entrepreneurs, the Kassams needed to understand as much as possible about every aspect of their business. While they did not expect to become software developers, they knew they needed to learn about development projects and web technologies. When they approached Smartt in late 2010, they found a company willing to take a partnership approach to working with clients. We were able to fill the gaps and offer the expertise that ConnectTheDoc required.
"Instead of just working through a project manager, we got to attend meetings with the entire design and development team," Nadeem recalls. "They knew we wanted to learn about web development and they were very willing to share their knowledge with us. We got to listen to discussions on why or why not to do things a certain way. Smartt was flexible and totally transparent, which helped us get up a steep learning curve that much faster."
ConnectTheDoc's project entailed far more than building a website. We helped define the workflow of the booking solution, then translated the workflow into technical requirements for the development team. The complex project included development of the entire online booking system and all supporting mechanisms for registration and scheduling – as well as the creative work of designing a corporate brand for ConnectTheDoc.
"It was a complicated project with a lot of moving parts," Nadeem says. "Throughout the project, the Smartt team provided us strategic business, design, and development support. They continue to do so today as we develop our digital presence to gain traction in the market."
ConnectTheDoc launched in October 2011 and already has more than 100 clinics and healthcare professionals listed on the site. The software is working as the Kassams has envisioned. Users can schedule appointments with chiropractors, cosmetic/skincare specialists, dentists, massage therapists, and physiotherapists in Vancouver. The system can search based on location, preferred appointment time, and type of service needed.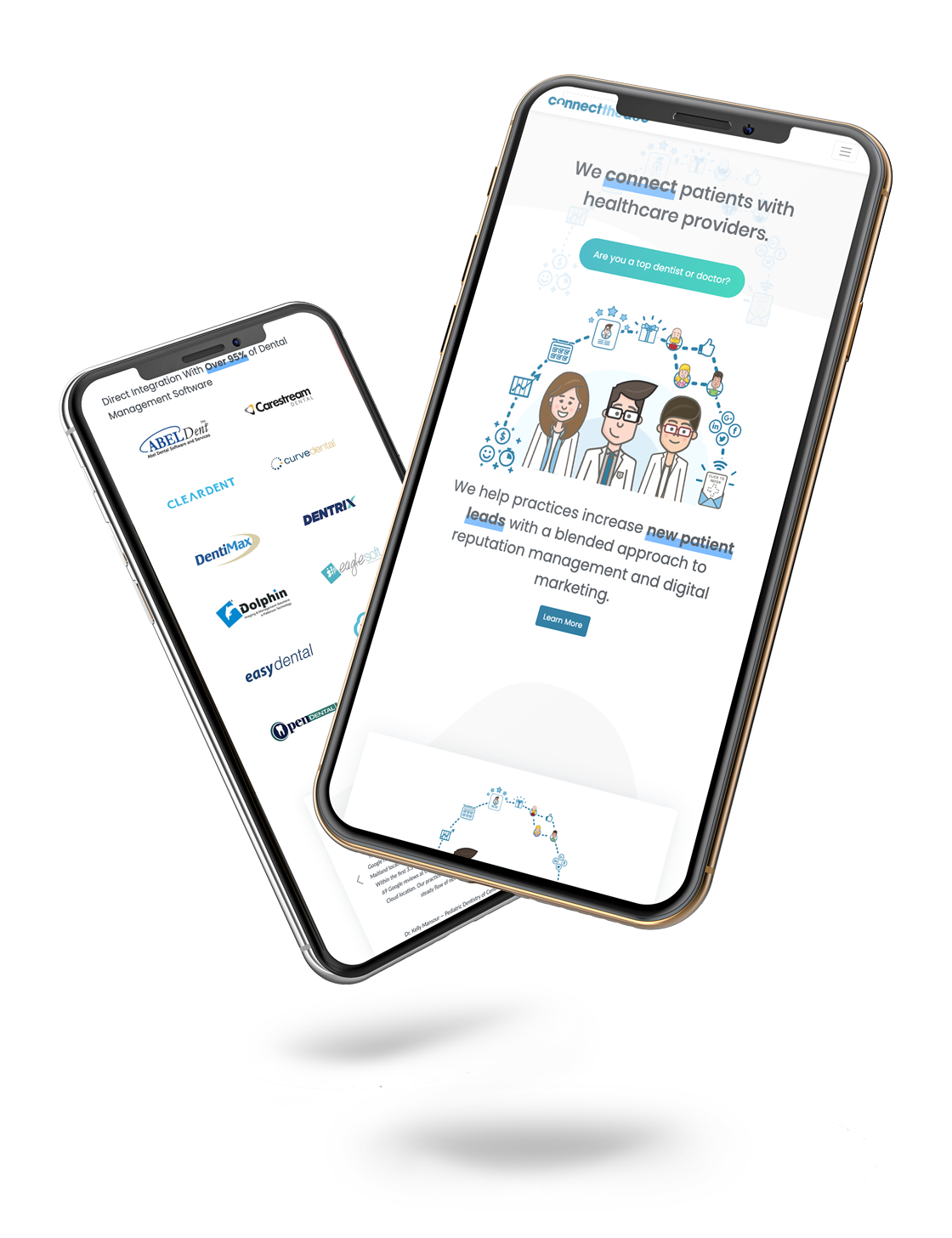 Are you looking to build a web or mobile application?
If you are looking to build a custom web or mobile application, Smartt can help. Our Website Planning Roadmap can help you create a project plan that reduce development risk, which we can then execute according to our agile development processes. This results in a faster delivery with defects that are often associated with poorly-defined projects. Talk to one of our consultants today to get a high level range on the budget, timeline, and scope of your project.
KEY | Admissions Strategy & Learning Enrichment is a Vancouver educational firm that provides educational services and admissions guidance to help students reach their full potential.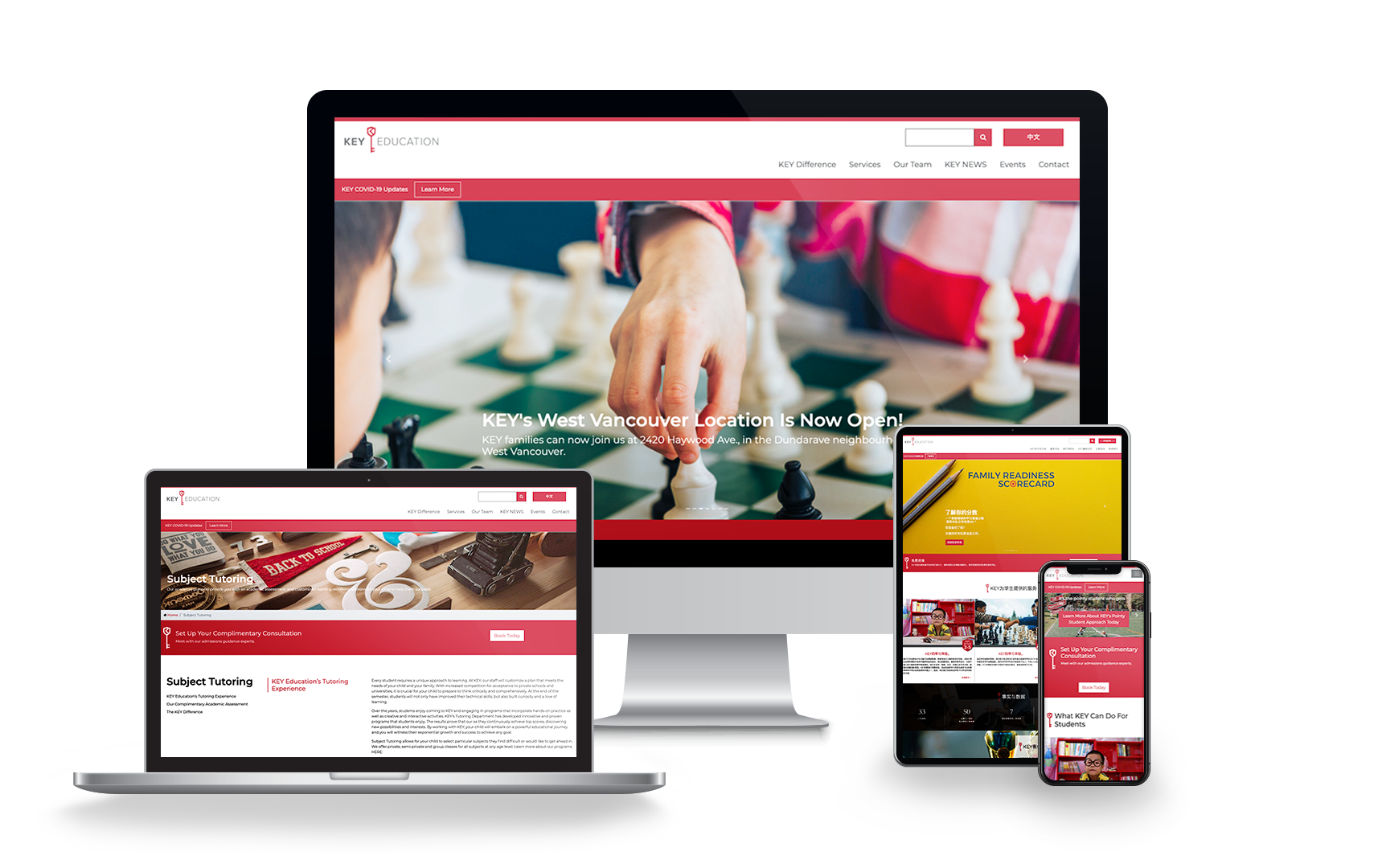 Their Managing Director, Ben Batt, was originally seeking an agency with the technical expertise to drive more traffic to their website through SEO and SEM, but saw value in a more holistic approach after engaging Smartt.
"We were first seeking an agency with the technical expertise to drive more traffic to our website through SEO and SEM," says Batt, "and many of the companies that we spoke with were SEO/SEM specialists that provided some marketing insight. Through the process of looking at various proposals, I realized that we were not only looking for a company that had the technical expertise, but one that could provide us with guidance on launching successful campaigns based on iterative data and experience. Also, [Smartt's] pricing structure was straight forward and easy to understand."
To help KEY generate measurable results, Smartt followed its principles of picking the right activities and doing them right. A market analysis was conducted to understand KEY's customers and unravel opportunities in the local market that would help KEY edge over its competitors. Tactics, recommendations, and campaign ideas were carefully chosen using the Smartt P.A.C.E. Digital Marketing Framework and then executed using Smartt's cross-functional team. Campaigns targeting both English and Asian language audiences were launched and optimized to bring business results. Regular meetings were held to review results and explore cross-disciplinary recommendations from website changes to brand positioning and technology integration.
KEY witnessed an increase in the number of new students and inquiries about the educational firm's services through phone calls and website form submissions as a result of the digital marketing campaigns. The firm also saw an incredible uplift in website performance particularly with its overall website, direct, and organic traffic and organic ranking.
Marketing results:
1,103.09% increase in overall website traffic

134.19% increase in organic traffic

44.55% increase in direct traffic

Overall increase in new students and inquiries about KEY's services
But to KEY's leadership team, the hard metrics are only a part of the value Smartt delivers every month as a digital partner.
"There are several enjoyable things about working with Smartt from the great people who work there, to their rapid response time, to the way that they have taken the time to really understand our customers." Batt explains. "They are proactive in their approach and are focused on achieving results. They consistently go above and beyond for their clients and are meticulous about the details; those qualities in particular resonated with us as we approach our business in the same way.
User and customer experiences that increase engagement, loyalty, and profitability.
Learn More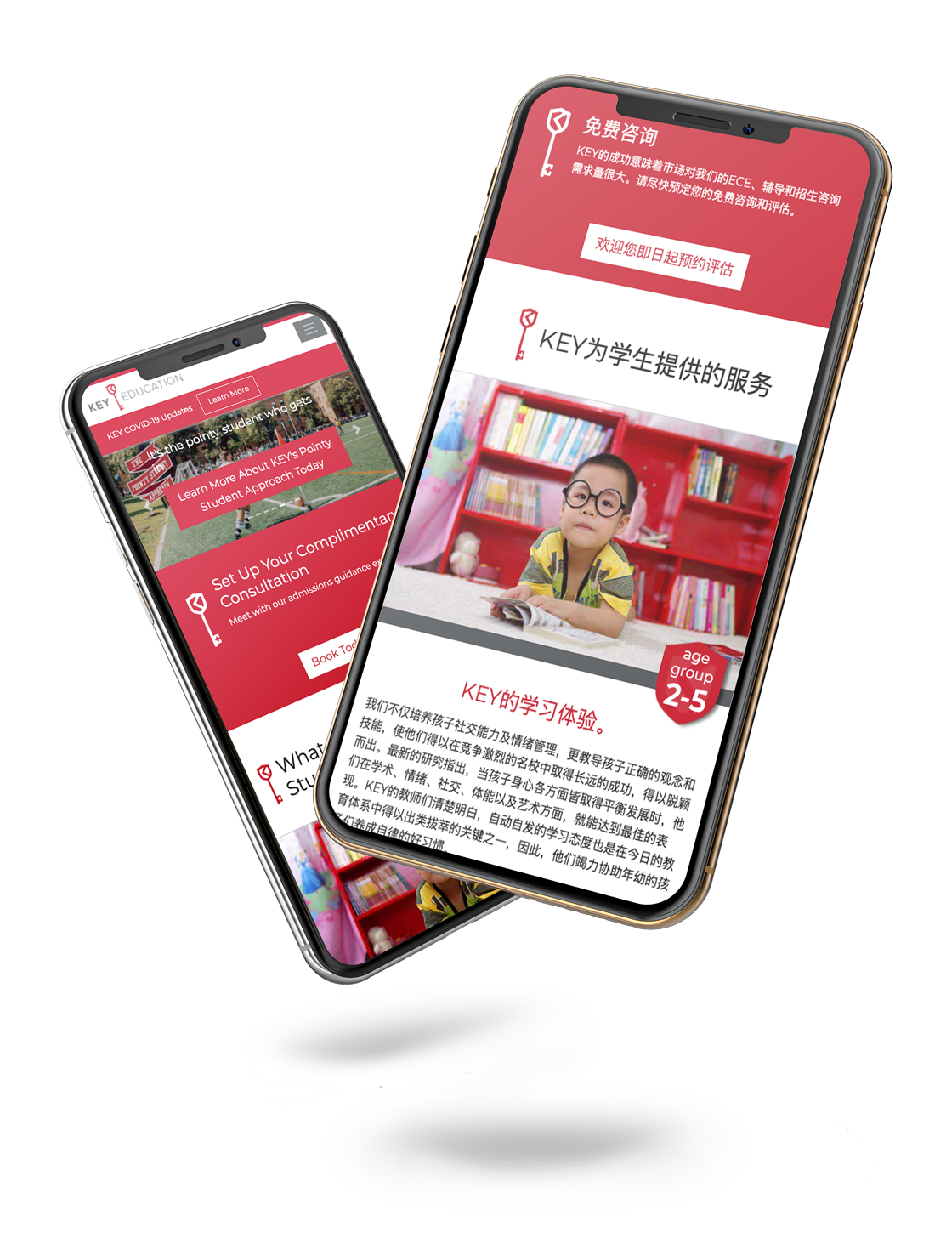 Are you looking to increase your sales online?
A website should be more than just an online brochure. It should be planned out and designed as a marketing hub that drives sales growth. Smartt's integrated team of cross-functional experts can help you plan a website that sells based on your industry and needs. Get in touch with us today for a free consultation; we would love to learn more about your business and see how we can help you meet those sales targets.

Mink Chocolates is boutique chocolatier specializing in small batch artisan chocolate bars and bonbons. A recipient of multiple global chocolate awards, Mink has built a cult following among Vancouverites and tourists alike for their hot chocolate, fondue, and I-phone sized artisan chocolate bars.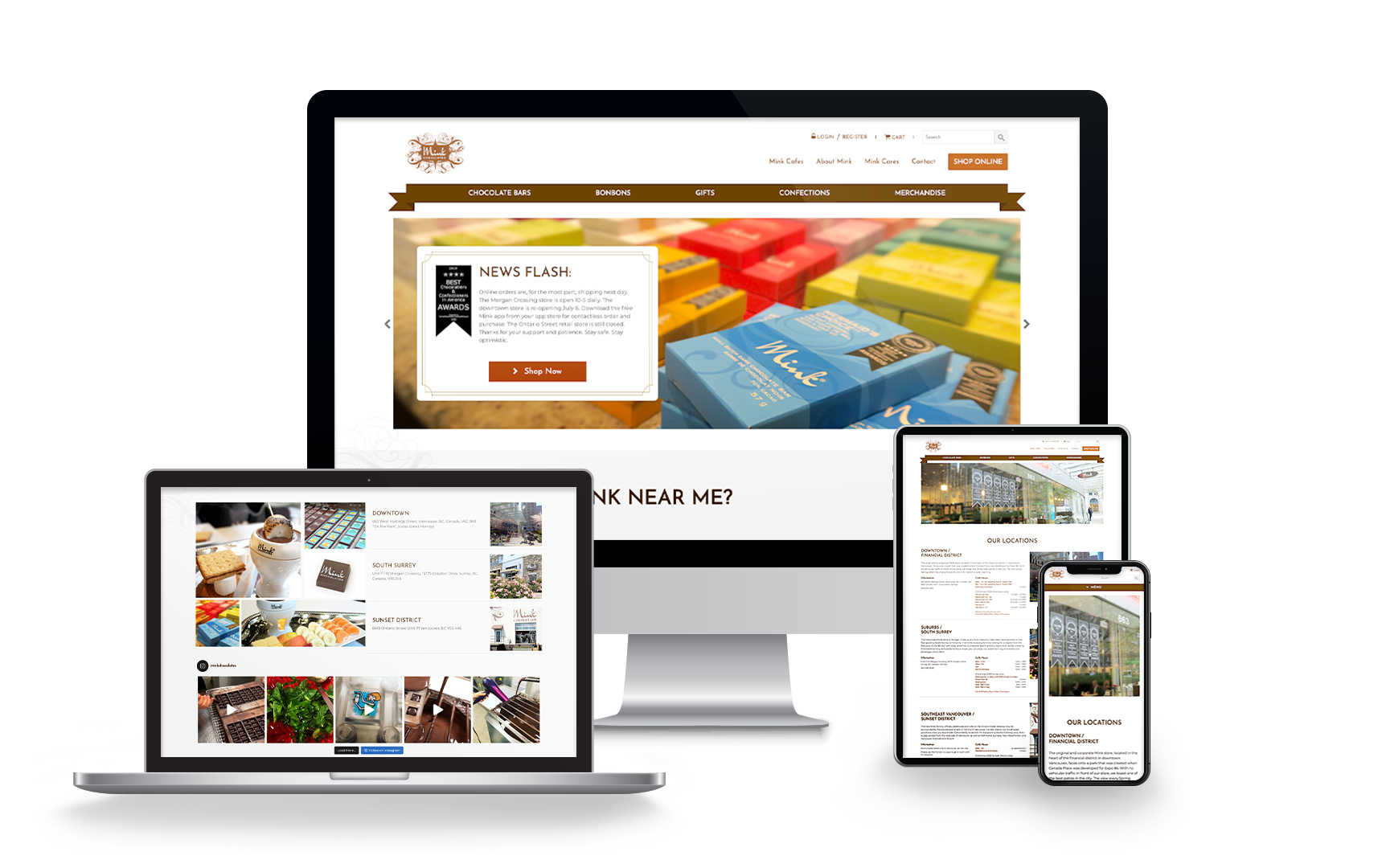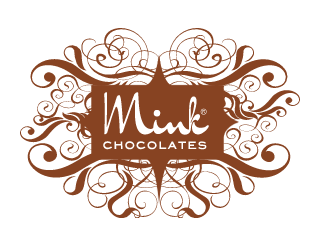 The company's website was on an older version of Magento that was becoming more challenging to maintain and update. As part of an initiative to modernize the website's look and streamline online sales, the company decided to rebuild their website with an agency they could trust.
"I chose SMARTT because they spent enough time with me on the phone, by email, and in person to erase my hesitations," according to Marc Lieberman, owner of Mink Chocolates.
To put Smartt's mission of helping organizations orbit higher into practice, Smartt followed its usual process of Observation/Ideation with the Web Planning Roadmap. Recommendations were given to Mink Chocolates to streamline their order fulfillment process with the CanadaPost API. Mockups were created to create consistent alignment for the look and feel of the site. Platform choices were explored based on product volume, internal processes, and budget.
This careful and supportive approach helped create a great looking website that aligns with Mink Chocolate's brand and simplifies their order fulfillment process. Staff members can now print shipping labels through an integration with Canada Post. They can also update products and content easily, and when they require additional help, Smartt provides ongoing support and training.
"The biggest impact so far is I've been able to make changes to the site with very little frustration," says Lieberman. "Also, I have enjoyed Smartt's quick response times, thorough explanations, professional execution, and patience."
The background work that enables technology to be "invisible" and to customers – except for its magical impact.
Learn More
User and customer experiences that increase engagement, loyalty, and profitability.
Learn More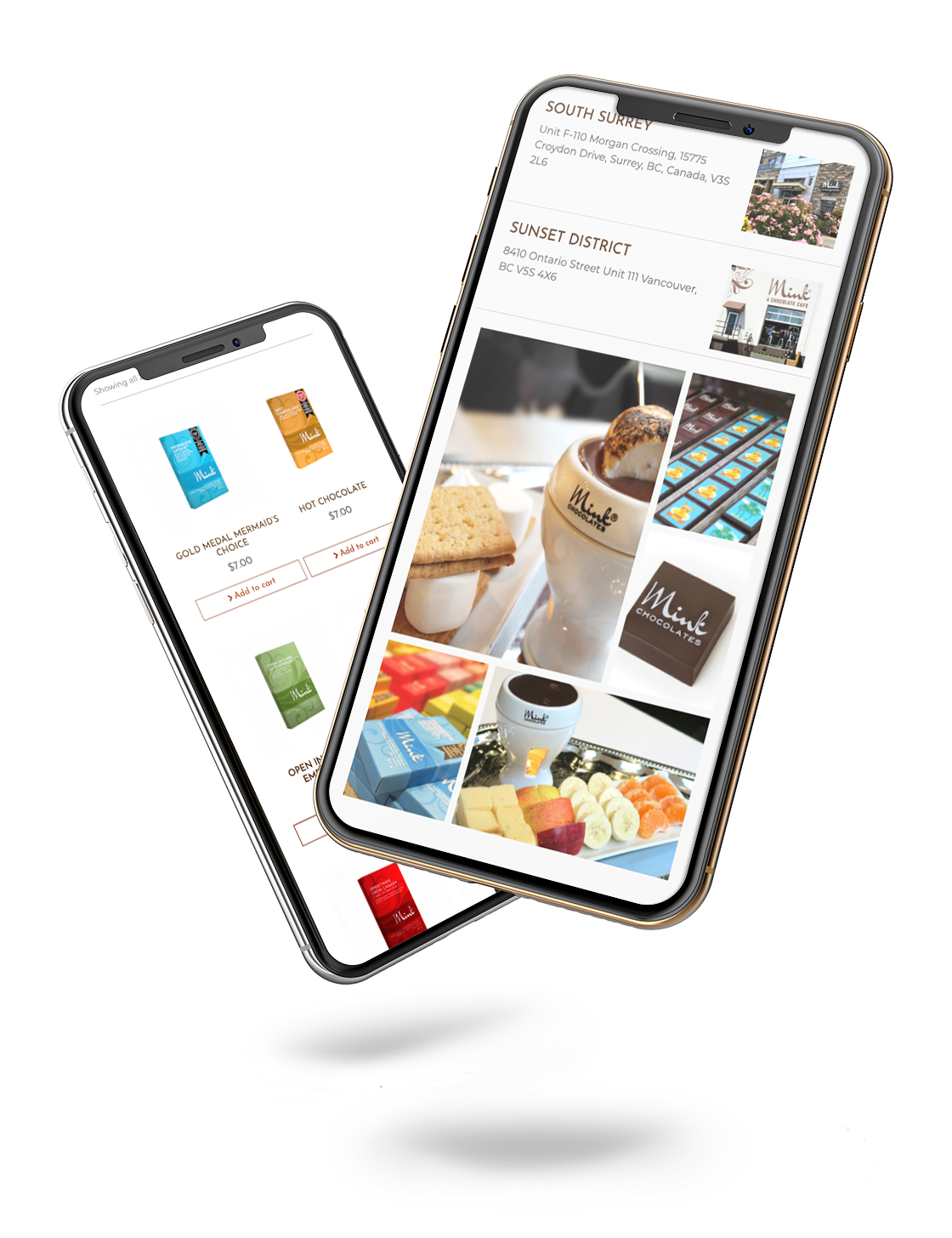 Are you looking for a customized E-Commerce solution?
E-commerce solutions has been around for many years and there is a solution for every common challenge. What makes SMARTT difference is our ability to right platform and approach based on your internal workflows and needs. This helps you mitigate future scalability, management, and marketing issues. If you're looking to build or rebuild an e-commerce site, feel free to reach out to us for a complimentary, no-obligation consultation.
Get in touch
Looking for a reliable digital partner to supplement your internal resources and help you scale?
Get in touch and see how Smartt can help you across Branding, Web and Application Development, Digital Marketing, and IT services.
---
Head Office
#113-3855 Henning Drive
Burnaby,
BC V5C 6N3 Canada
Phone
Toll Free
in North America: 1-888-407-6937
Tel: 604.473.9700
Fax: 604.473.9080
Email
# Social media