Website performance is hard to evaluate because it requires a cross-functional approach. It should include assessments of technology, content, and design. It should benchmark your website against online trends and the most recent best practices for digital marketing. It should take into account your target audience, your competitors, and your business goals.
How can you pull together the expertise to do this? You can call on Smartt's cross-functional team of experts to:
Uncover issues that undermine marketing performance
Find ways to correct or mitigate those issues
We conduct the audit and deliver insights supported by objective data. It gives you the confidence to move ahead with priorities and budgets to make your website an effective platform for digital marketing.
Who benefits?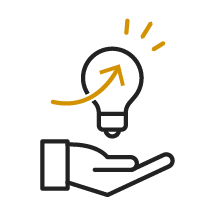 Marketing teams
Gain insights and new ideas for improving website effectiveness. Get recommendations you can implement. Know whether enhancing content, design, or technology brings you the best ROI.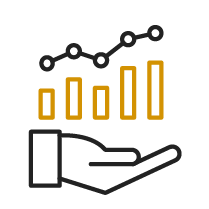 Marketing managers
Set priorities and budgets based on objective data. Gain insights you can apply to achieve business goals. Learn where you can measure marketing performance to prove and then improve results.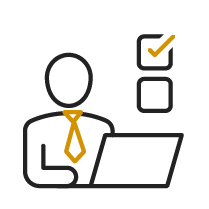 Executives
Make informed decisions using insights relevant to your business. Obtain business-level assessments written in clear, transparent language. Implement strategies that improve your company's online presence against the competition and your industry.
What's in a Website Audit Report?
The final deliverable from a Smartt Website Audit is the Audit Report. It provides assessments and recommendations in simple business language that cover technical, content, and design areas. Depending on your situation, the Audit Report could include:
The Brand Strategy Roadmap works because it's a business assessment that examines your:
Explanation of site performance issues, such as:
Incoming links that may be creating problems with search engines
Pages that are not optimized for search engines
Insights on relevant new digital marketing tactics
Metrics Metrics to compare your website's performance against those of your competitors
Objective data that helps you make informed decisions:
Create new online marketing strategies based on relevant trends
Present senior management with detailed analysis and proof points from 3rd party experts
Your brand communicates your vision and values to the market. We provide you with the recommendations, tools, and data to develop sustainable, consistent branding activities that grow your brand and make it more valuable.
How Does a Website Audit Work?
The Smartt Website Audit can take from two to four weeks. The methodology follows our P.A.C.E. framework of Promote, Analyze, Convert, Engage. This ensures we focus on our goal of making your website an effective platform for digital marketing.
Preliminary communication
This sets up the engagement, identifies project leads on both sides, establishes timelines, and assigns responsibilities.
Audit for SEO, site build, server environment, and basic PR. Here is where we identify any technical and content issues hampering your online performance.
A closer look at web traffic and analytics to determine issues and opportunities. An initial step toward understanding your metrics.
Business Reviews
Team Interviews
Workshop #1: Who are You?
Workshop #2: Who are Your
An assessment of website content, design, usability, and user platform support (desktop and mobile devices). Are there content or design changes that could improve your conversion rate?
An audit to understand how well your social media engagement is driving website traffic.
A review of the Audit Report and discussion. This gives your team an opportunity to ask questions. We want to ensure all your stakeholders move ahead with a common understanding of the report's findings and recommendations.
Need Help?
If you're wondering whether your website could be working harder for you, stop wondering and talk to us about the Smartt Website Audit. We're happy to give you a free consultation and show you sample audit reports.
Get a Free Proposal