P.A.C.E. Digital Marketing Audit
Marketing teams are under pressure to justify expenditures. Before you begin work on a new website or plan new marketing campaigns, get an audit of your current marketing performance to identify and optimize the highest-value activities.
The P.A.C.E. Digital Marketing Audit provides you with quantitative and qualitative analyses. Our experienced digital strategists use the P.A.C.E. (Promote, Analyze, Convert, Engage) framework to benchmark your digital marketing activities against best practices. We provide the actionable insights you need to create online marketing programs that deliver measurable results.
Who benefits from a Digital Marketing Audit?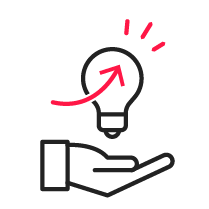 Marketing
teams
Gain insights and ideas that improve your digital marketing programs. The P.A.C.E. Digital Marketing Audit provides hard data that pinpoints issues. We recommend approaches that let you allocate your time and budget more effectively.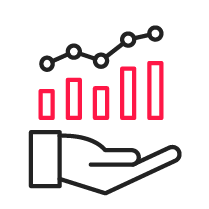 Marketing
managers
Make marketing investments based on objective data you can present to the executive team. The P.A.C.E. Digital Marketing Audit lets you build metrics into marketing programs so you can prove and then improve performance.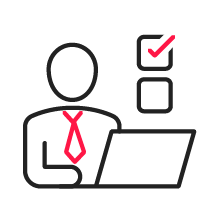 Executives
Get a business-level review of marketing performance based on objective data. The P.A.C.E. Digital Marketing Audit lets you assess the value you're getting from various marketing activities by providing clear, transparent explanations of business, creative, and technical issues behind a digital marketing strategy.
What are the Activities and Deliverables from a Digital Marketing Audit?
The final deliverable for this engagement is the P.A.C.E. Digital Marketing Audit Report.
The research and work for the report includes the following activities and deliverables:
---
SEM Search Engine Marketing Audit

SEO Search Engine Optimization Audit

Social Media Audit

Online PR Audit

Web Analytics Audit

Social Analytics Audit

Content Audit

Email Marketing Audit

Digital Marketing Audit Report
Your brand communicates your vision and values to the market. We provide you with the recommendations, tools, and data to develop sustainable, consistent branding activities that grow your brand and make it more valuable.
How Does the Digital Marketing Audit Work?
A Digital Marketing Audit can take from two to four weeks. We conduct a series of highly-customized assessments that follow the P.A.C.E. methodology (Promote, Analyze, Convert, Engage) to ensure we cover all digital assets and marketing activities.
Preliminary communication
This sets up the engagement, identifies project leads on both sides, establishes timelines, and gathers basic information.
An audit that identifies any technical issues that hamper your outbound digital marketing efforts.
Search Engine Marketing (SEM) Audit
Search Engine Optimization (SEO) Audit
Social Media Audit
Online PR Audit
A closer look at your web and social media traffic using analytics to determine issues and opportunities. This is an initial step toward understanding your metrics.
Web Analytics Audit
Social Analytics Audit
An assessment of website content to determine how well it aligns with your messaging and marketing goals. Content and usability are critical to conversion.
Content Audit
This final component assesses email campaigns and how well marketing activities integrate with and support them. Email campaigns deliver.
Email Marketing Audit
A meeting to review the Digital Marketing Audit Report. We want to ensure all your stakeholders move ahead with a common understanding of the report's findings and recommendations.
Digital Marketing Audit Report
Need Help?
If you want to transform your marketing strategy with effective digital marketing, talk to us about the PACE Digital Marketing Audit. We're happy to give you a free consultation and show you examples.
Get a Free Proposal