Virtual Private Servers (VPS)
Sometimes your web application just needs a bit more juice. Smartt's Virtual Private Servers offer improved performance, security, and control.
Smartt's VPS (Virtual Private Servers) give you the ability to run websites and applications that are not feasible on shared hosting, such as:
High traffic and multi-tier web applications
NodeJS-based applications
Business critical applications
Aside from improved performance, security, and control, as a managed service, you will have access to frequent backups, migration support, optional monthly Flexhours, and optional high-availability solutions so you can keep your business running without worry.
Why Do Companies Need Virtual Private Servers (VPS)?
Clients typically use our VPS solution when they would like to improve their performance, security, and control.
Common Use Cases for Virtual Private Servers:
---
Overcome Security and Performance Issues Unlike shared hosting, VPS offers dedicated resources that are not shared with other sites and applications on the same server.

Application Support You can run applications that are not supported on shared hosting.

Centralization You can centralize business applications or invest in business continuity.
Smartt is a different kind of Virtual Private Service provider - we have a whole team of cross-functional experts and consultants who can help you achieve your objectives based on the unique needs of your industry and situation. We would be happy to initiate a discussion with you and see if we might be a good fit as your managed hosting partner.
Why Smartt for Virtual Private Servers?
As a Total Service Provider, Smartt's Managed Virtual Private Servers work in parallel with our FlexHours to help you ensure, accelerate, and create results.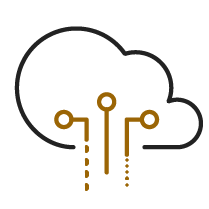 More Resilient
We offer a 100% uptime guarantee and offer 1% credit per minute of expected downtime. High-Availability add-on options are also available as part of the service.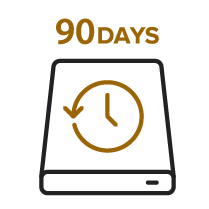 More Frequent Backups
We retain 90 days of daily backup per VPS.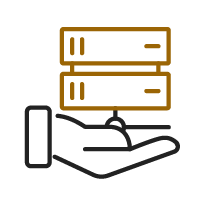 Better Server Management
We support for middleware components, including licensing. (We can provide licenses as add-ons instead of requiring you to provide licenses.)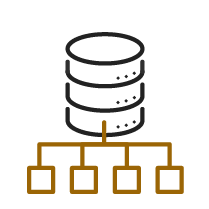 Flexible Storage
With Global Storage, storage allotments are pooled and can be split between your VPSs.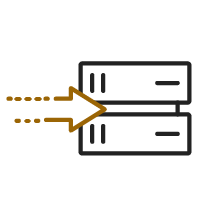 Migration Assistance
We offer 4 hours of free migration assistance to new clients.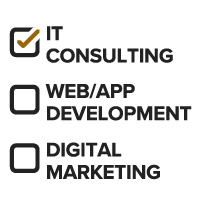 Optional FlexHours
We offer optional FlexHours services across our IT Consulting, Web/Application Development, and Digital Marketing services.
Virtual Private Servers Pricing
The Virtual Private Server (VPS) service at Smartt provides a managed, scalable and supported virtual containers for client compute workloads. The managed service includes hardware, virtualization, OS and middleware updates and patches.
Basic
$150/Month *
4 GB RAM
2 Core CPU
200 GB Disk Space (SSD)
2TB Bandwidth
2 IPv4 Addresses
Linux or Windows
Control Panel / Plesk
Daily Backup: 90 Day Retention
Premium*
$250/Month *
8 GB RAM
4 Core CPU
300 GB Disk Space (SSD)
6TB Bandwidth
4 IPv4 Addresses
Linux or Windows
Control Panel / Plesk
Daily Backup: 90 Day Retention
Corporate
$500/Month *
16 GB RAM
4 Core CPU
450 GB Disk Space (SSD)
10TB Bandwidth
6 IPv4 Addresses
Linux or Windows
Control Panel / Plesk
Daily Backup: 180 Day Retention
Contract
No contract
30 day cancellation
Provisioning
Next business day
USA or Canada
Support
24/7/365 Support
Uptime Monitoring
ITIL & HDI best practices
4 hour RTO & 24 hour RPO
EOL hardware upgrades
*Additional monthly storage and bandwidth overage calculated at $0.25/GB. Storage refers to total Global Storage for all services including backup. Prices exclude Add-On software prices including OS, Database or Middleware. Additional IPv4 address available at $2/IP/month. If more compute resources required client has option to upgrade package or transition to Smartt Virtual Private Cloud (VPC) service. 5 year hardware replacement cycle. Client services must be compatible with supported/non EOL (End of Life) OS (Operating System), Middleware and supporting software packages. Configurations are oversold at 4:1 ratio to 8:1. Non-oversold configurations available in VPC deployments only.
Optional Add-Ons
Smartt's Virtual Private Servers come with various optional services to help
ensure, accelerate, and create business results.

Backup / High Availability / PMI Options
People LOVE
Smartt's Hosting
I try to do my own research and talk to other IT professionals, but it's always good to get that expertise applied to your own specific situation. I found the discussions we had with Smartt really useful, especially around how we could make our systems more secure and robust.
- DANIEL VAZQUEZ, IT ADministrator, TRG Group benefits and Plans -
Smartt VPS Service Catalogue
Category
Component
Basic
Premium
Corporate
Service Package
Monthly Fee
$150.00/month
$250.00/month
$500.00/month
Storage
200 GB SSD
300 GB SSD
450 GB SSD
RAM
4 GB
8 GB
16 GB
CPU
2 Core
4 Core
4 Core
Bandwidth
2 TB
6 TB
10 TB
Operating Systems
Optional
Optional
Optional
cPanel
cPanel Pro (30 domains included)
cPanel Premier Cloud (100 domains included)
cPanel Premier Cloud (100 Domains)
Plesk
Plesk Web Pro (30 domains included)
Plesk Web Host (100 domains included)
Plesk Web Host (100 Domains)
Backup
90 Day
90 Day
180 Day
Migration
Yes
Yes
Yes
Dedicated IP
2 IPv4
4 IPv4
6 IPv4
Monitoring
Yes
Yes
Yes
Mail Spam Filter
Yes
Yes
Yes
Upgrades & Patching
Yes
Yes
Yes
Root Access
Yes
Yes
Yes
SSL Certificates

Free SSL (ISRG)
Included
Included
Included
Standard SSL (OpenSRS)
$50
Included
Included
Wildcard SSL
n/a
$170
$170
Client Support

E-mail/Telephone Support
24/7/365
24/7/365
24/7/365
TTR
8 Hours
8 Hours
8 Hours
RTO
4 Hours
4 Hours
4 Hours
RPO
24 Hours
24 Hours
24 Hours100%
Uptime
100%
100%
100%
Custom SLA
Yes
Contract Details
Contract
Monthly
Payment Options
Visa / MC / DD / Wire
Cancellation
30 Calendar Days
Professional Services
(Time & Material)
Security Breach
T&M
T&M
Update/Patching
T&M
T&M
Backup Recovery
$300
$300
Middleware Support
T&M
T&M
Need Help?
If you're wondering whether your brand needs refreshing, stop wondering and talk to us about the Smartt Brand Strategy Roadmap. We're happy to give you a free consultation and show you examples.
Get a Free Proposal