P.A.C.E. Digital Marketing Programs
Marketing campaigns are more effective when supported by a strong foundation of regular activities. Data from digital marketing programs let you benchmark, validate, and extract insights that improve overall marketing efforts.
It takes time, training, and practice to build the in-house competencies you need for digital marketing. Your team is overloaded; meanwhile online marketing tactics keep changing and your competition isn't slowing down.
Stay on top of the game. Digital Marketing Management helps you deliver continuous marketing results. Smartt has the resources and expertise you need to deploy effective, sustainable digital marketing programs.
Who benefits from Digital Marketing Management?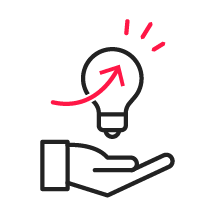 Marketing
teams
Deliver ongoing results. Get experienced assistance in key digital marketing areas such as SEO, SEM, and analytics. Smartt's technical and marketing experts fill your short-term resource gaps.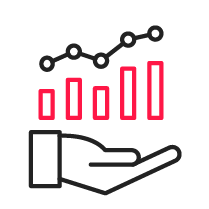 Marketing
directors
Avoid implementation delays by supplementing your team with seasoned digital marketing professionals. Bring fresh ideas and technical marketing competencies into your organization when you work with Smartt's specialists.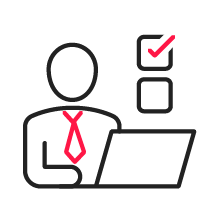 Executives
Develop and justify budgets for digital marketing activities based on ROI data. Increase project success with help from experts who focus on measurable results.
What's Available from Digital Marketing Management?
Online campaigns need to run for a few months to deliver best results. Digital Marketing Management Programs are 3 – 6 month engagements designed to keep your online presence strong and provide a foundation that enhances digital campaigns.
Our Digital Marketing Management Program follows the Promote, Analyze, Convert, Engage (P.A.C.E.) framework.
---
Services that Promote
Onsite and Technical SEO
SEM (Adwords, Pay-per-Click)
SEO Optimized Blogs
Offsite SEO and Social Promotion
Services that Analyze
Analytics Monitoring
Usability Monitoring
Social Media Monitoring
Services that Convert
Conversion Testing
Advanced Content Creation
Services that Engage
Conversion Testing
Advanced Content Creation
Your brand communicates your vision and values to the market. We provide you with the recommendations, tools, and data to develop sustainable, consistent branding activities that grow your brand and make it more valuable.
Reporting and Reviews
Digital Marketing Management includes regular progress reports and quarterly reviews with your account manager. We share insights, recommend adjustments to existing activities, and discuss how activities or hours can be allocated more productively.
Get a Free Proposal