Mink Chocolates
The background work that enables technology to be "invisible" and to customers – except for its magical impact.
Learn More
User and customer experiences that increase engagement, loyalty, and profitability.
Learn More
Details
Mink Chocolates is boutique chocolatier specializing in small batch artisan chocolate bars and bonbons. A recipient of multiple global chocolate awards, Mink has built a cult following among Vancouverites and tourists alike for their hot chocolate, fondue, and I-phone sized artisan chocolate bars.
Visit Live Site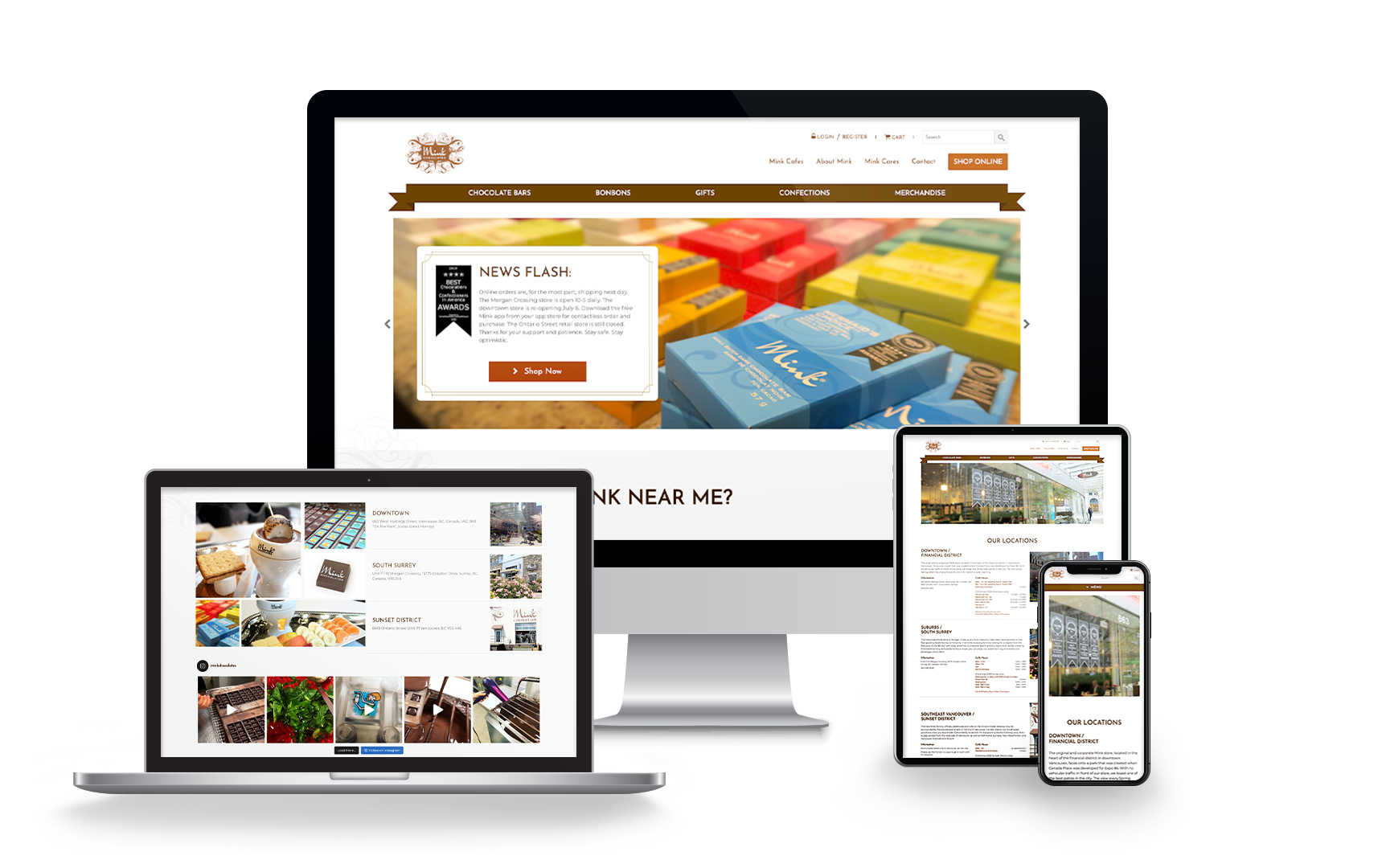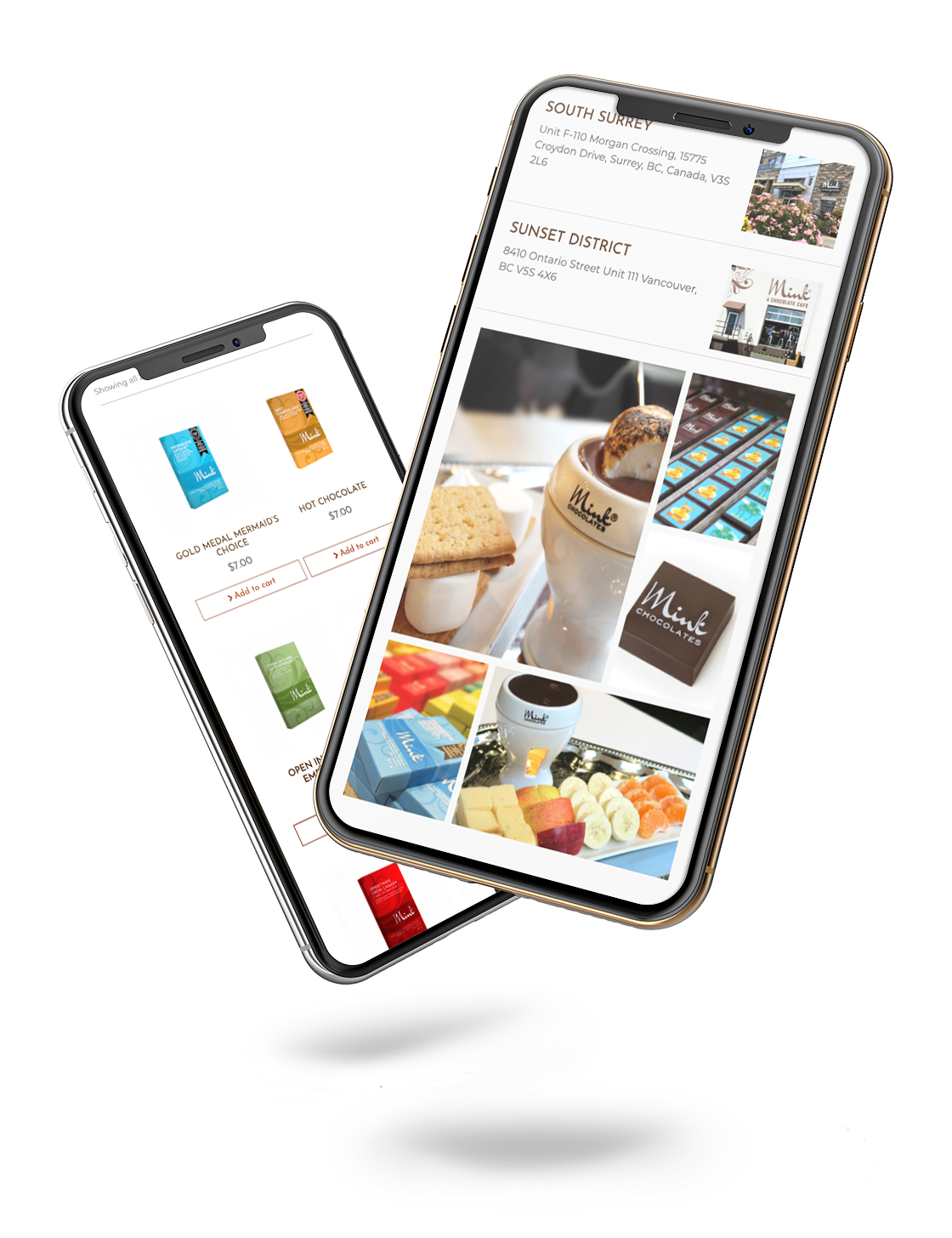 The Problem
The company's website was on an older version of Magento that was becoming more challenging to maintain and update. As part of an initiative to modernize the website's look and streamline online sales, the company decided to rebuild their website with an agency they could trust.
"I chose SMARTT because they spent enough time with me on the phone, by email, and in person to erase my hesitations," according to Marc Lieberman, owner of Mink Chocolates.
The Solution
To put Smartt's mission of helping organizations orbit higher into practice, Smartt followed its usual process of Observation/Ideation with the Web Planning Roadmap. Recommendations were given to Mink Chocolates to streamline their order fulfillment process with the CanadaPost API. Mockups were created to create consistent alignment for the look and feel of the site. Platform choices were explored based on product volume, internal processes, and budget.
The Result
This careful and supportive approach helped create a great looking website that aligns with Mink Chocolate's brand and simplifies their order fulfillment process. Staff members can now print shipping labels through an integration with Canada Post. They can also update products and content easily, and when they require additional help, Smartt provides ongoing support and training.
"The biggest impact so far is I've been able to make changes to the site with very little frustration," says Lieberman. "Also, I have enjoyed Smartt's quick response times, thorough explanations, professional execution, and patience."
Visit Live Site
Are you looking for a customized E-Commerce solution?
E-commerce solutions has been around for many years and there is a solution for every common challenge. What makes SMARTT difference is our ability to right platform and approach based on your internal workflows and needs. This helps you mitigate future scalability, management, and marketing issues. If you're looking to build or rebuild an e-commerce site, feel free to reach out to us for a complimentary, no-obligation consultation.