KEY | Admissions Strategy & Learning Enrichment
User and customer experiences that increase engagement, loyalty, and profitability.
Learn More
Details
KEY | Admissions Strategy & Learning Enrichment is a Vancouver educational firm that provides educational services and admissions guidance to help students reach their full potential.
Visit Live Site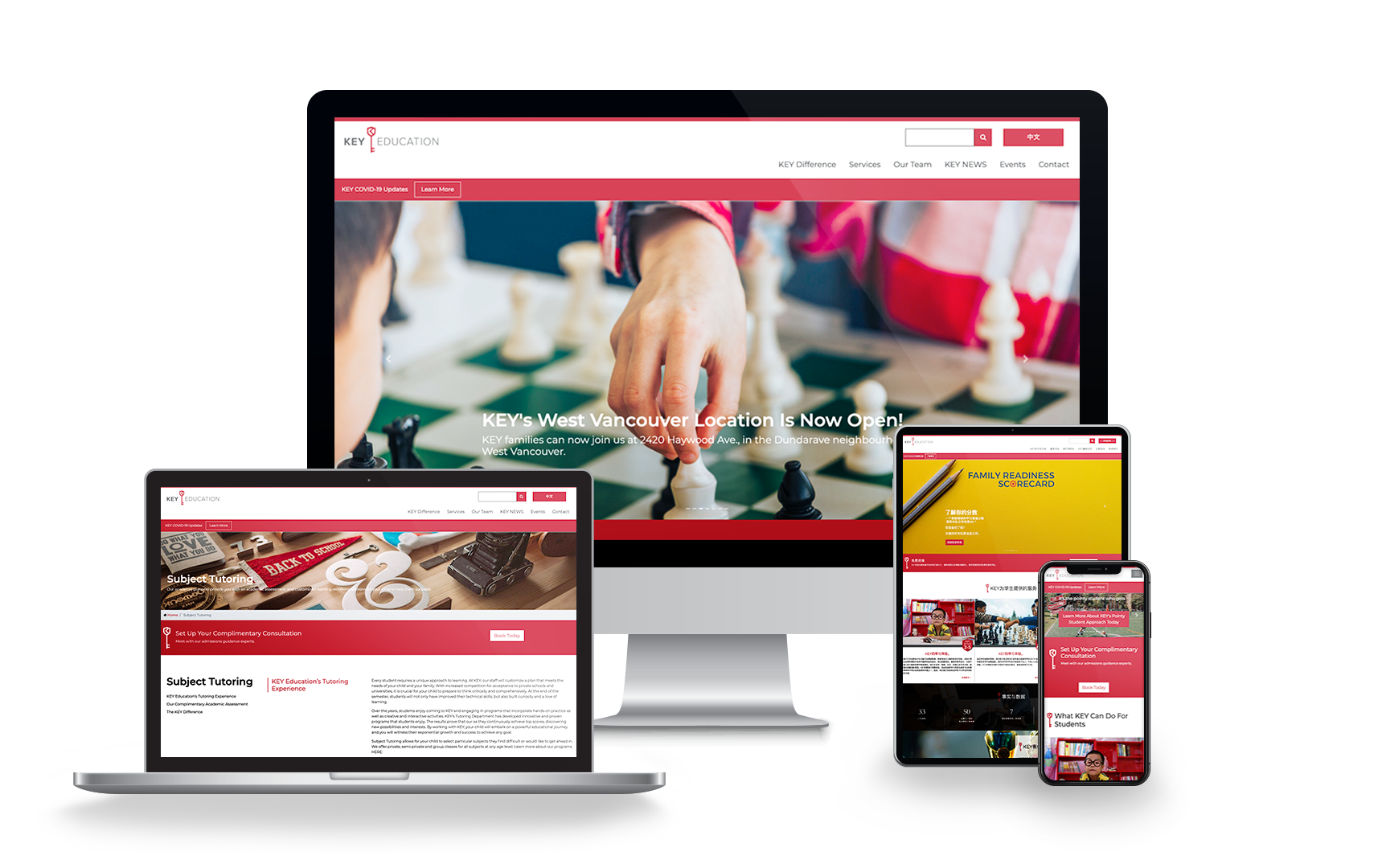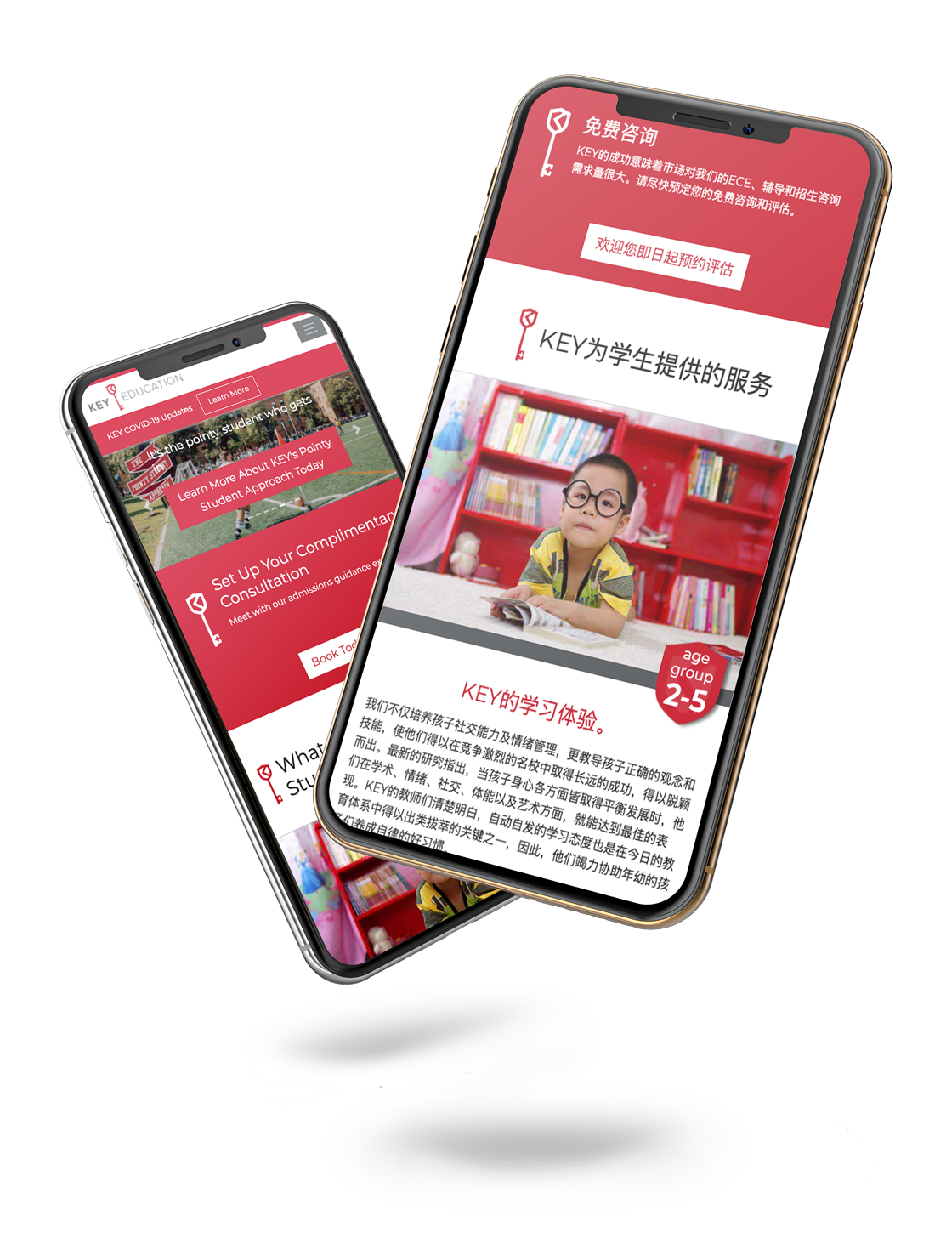 The Problem
Their Managing Director, Ben Batt, was originally seeking an agency with the technical expertise to drive more traffic to their website through SEO and SEM, but saw value in a more holistic approach after engaging Smartt.
"We were first seeking an agency with the technical expertise to drive more traffic to our website through SEO and SEM," says Batt, "and many of the companies that we spoke with were SEO/SEM specialists that provided some marketing insight. Through the process of looking at various proposals, I realized that we were not only looking for a company that had the technical expertise, but one that could provide us with guidance on launching successful campaigns based on iterative data and experience. Also, [Smartt's] pricing structure was straight forward and easy to understand."
The Solution
To help KEY generate measurable results, Smartt followed its principles of picking the right activities and doing them right. A market analysis was conducted to understand KEY's customers and unravel opportunities in the local market that would help KEY edge over its competitors. Tactics, recommendations, and campaign ideas were carefully chosen using the Smartt P.A.C.E. Digital Marketing Framework and then executed using Smartt's cross-functional team. Campaigns targeting both English and Asian language audiences were launched and optimized to bring business results. Regular meetings were held to review results and explore cross-disciplinary recommendations from website changes to brand positioning and technology integration.
The Result
KEY witnessed an increase in the number of new students and inquiries about the educational firm's services through phone calls and website form submissions as a result of the digital marketing campaigns. The firm also saw an incredible uplift in website performance particularly with its overall website, direct, and organic traffic and organic ranking.
Marketing results:
1,103.09% increase in overall website traffic

134.19% increase in organic traffic

44.55% increase in direct traffic

Overall increase in new students and inquiries about KEY's services
But to KEY's leadership team, the hard metrics are only a part of the value Smartt delivers every month as a digital partner.
"There are several enjoyable things about working with Smartt from the great people who work there, to their rapid response time, to the way that they have taken the time to really understand our customers." Batt explains. "They are proactive in their approach and are focused on achieving results. They consistently go above and beyond for their clients and are meticulous about the details; those qualities in particular resonated with us as we approach our business in the same way.
Visit Live Site
Are you looking to increase your sales online?
A website should be more than just an online brochure. It should be planned out and designed as a marketing hub that drives sales growth. Smartt's integrated team of cross-functional experts can help you plan a website that sells based on your industry and needs. Get in touch with us today for a free consultation; we would love to learn more about your business and see how we can help you meet those sales targets.