Smartt's Special Digital Marketing Training Workshop for Chambers of Commerce, Boards of Trade, and Business Improvement Associations

On Thursday, May 8th, Smartt held a special digital marketing training course for local Chambers of Commerce, Boards of Trade, and Business Improvement Associations. The workshop covered essential strategies and tactics under the P.A.C.E Digital Marketing Framework they can take back to their members.
18 chambers, boards, and business associations such as Burnaby Board of Trade, Business in Vancouver, Delta Chamber of Commerce, and New Westminster Chamber of Commerce attended the workshop.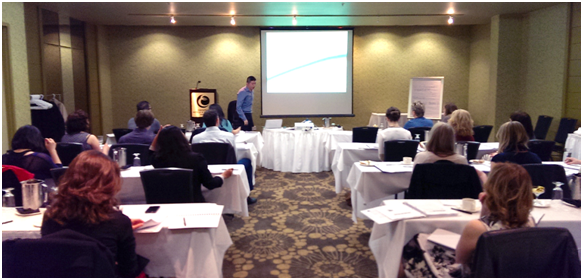 (Martin Wong, our Chief Marketing Officer, speaks to members from local chambers, boards, and associations about the P.A.C.E. Framework)
Audience members were encouraged to ask specific questions about Search Marketing, Search Engine Optimization, Social Media, Web Analytics, Conversion Testing and Remarketing throughout the course. They also had a chance to bring up specific concerns about their own digital marketing, content marketing, or other marketing programs.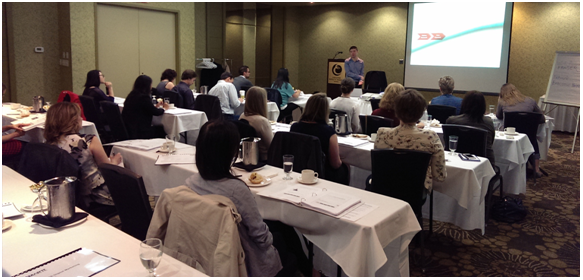 (Martin introduces the digital buying journey)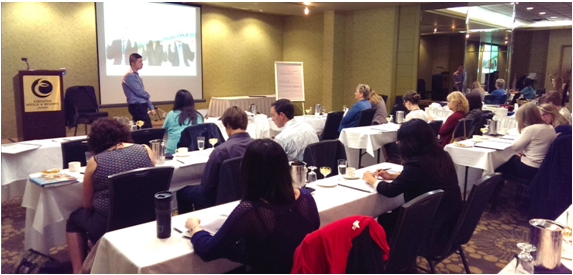 (Martin discusses how market research can enhance a company's decision-making process)
In addition to the education element, the workshop helped the attending organizations bridge their gaps with one another and see how they can assist each other – a wonderful gesture initiated by many of the attendees.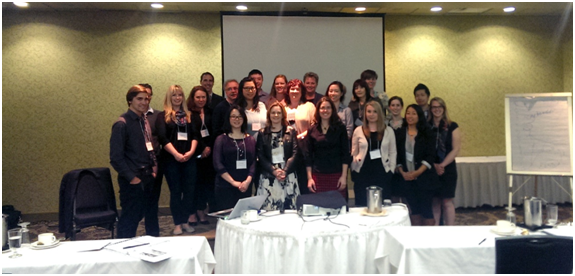 (Group photo with all the attendees)
This workshop is the first of many activities the team at Smartt will undertake to help digitalize and support Canadian businesses. We hope our attendees were able to acquire useful digital marketing knowledge that they could use for their own marketing initiatives. (See also: 4 Reasons Why Every Company Should Attend a Digital Marketing Training Workshop) Most important of all, we hope they will become digital evangelists and help their members grow their businesses through digital marketing.