Google Launches "Google My Business" to Help Businesses Manage Their Online Visibility

Google announced this morning the roll out of Google My Business, a new tool meant to facilitate the connection with customers for businesses. Accessible at www.google.com/business, Google My Business makes it easier for site owners to update business information across Google Search, Maps and Google+. Specifically, Google My Business allows you to:
Control and update your business information on Google Search, Maps and Google+
Share content, news and special offers on your Google+ page
Manage your online reputation by reviewing and answering reviews on your Google+ page, and keeping track of your business' ratings
Chat and connect with your customers using Google Hangouts
Customize your Google+ page by adding photos and a virtual tour of your business
Connect with Google Analytics and Google Adwords Express
Google published the following video on its Google+ Your Business channel to introduce the new tool:
Google announced that all new businesses getting started with a Google+ page or Maps will now use Google My Business. All current users of Places for Business and Google+ pages have also been automatically upgraded. Current users will get the following messages when logging in for the first time: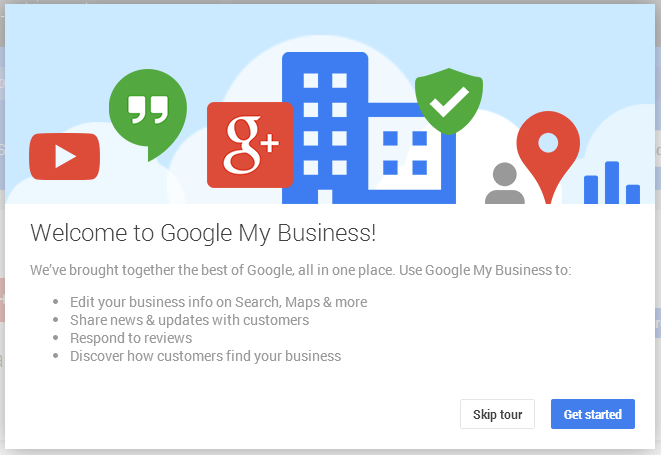 Once you hit the "Get started" button, you will be prompted to complete your Google+ profile.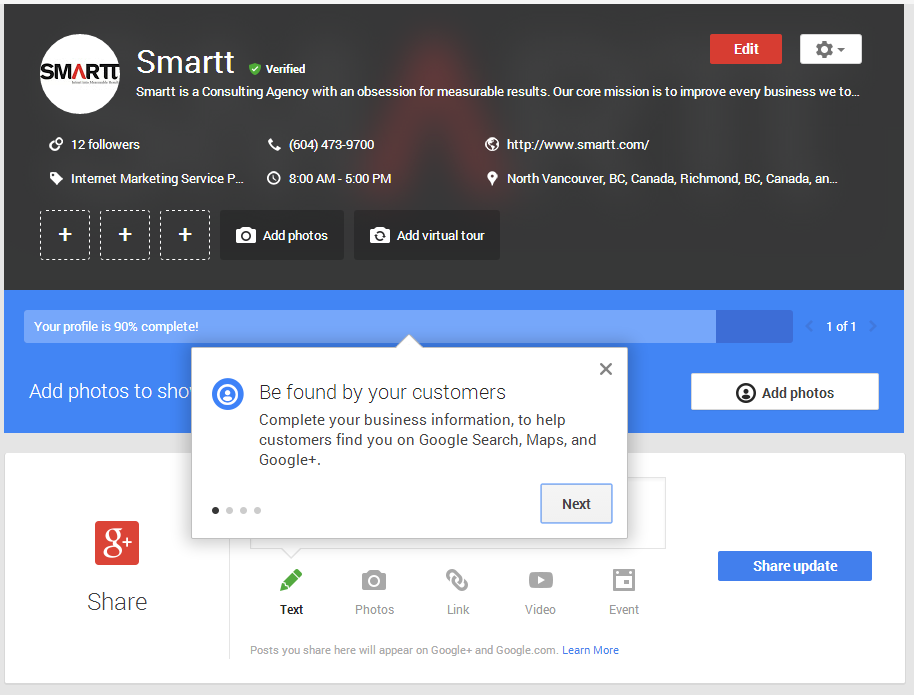 The new My Business dashboard will be available once you have completed the tour. An overview of the desktop version is included below: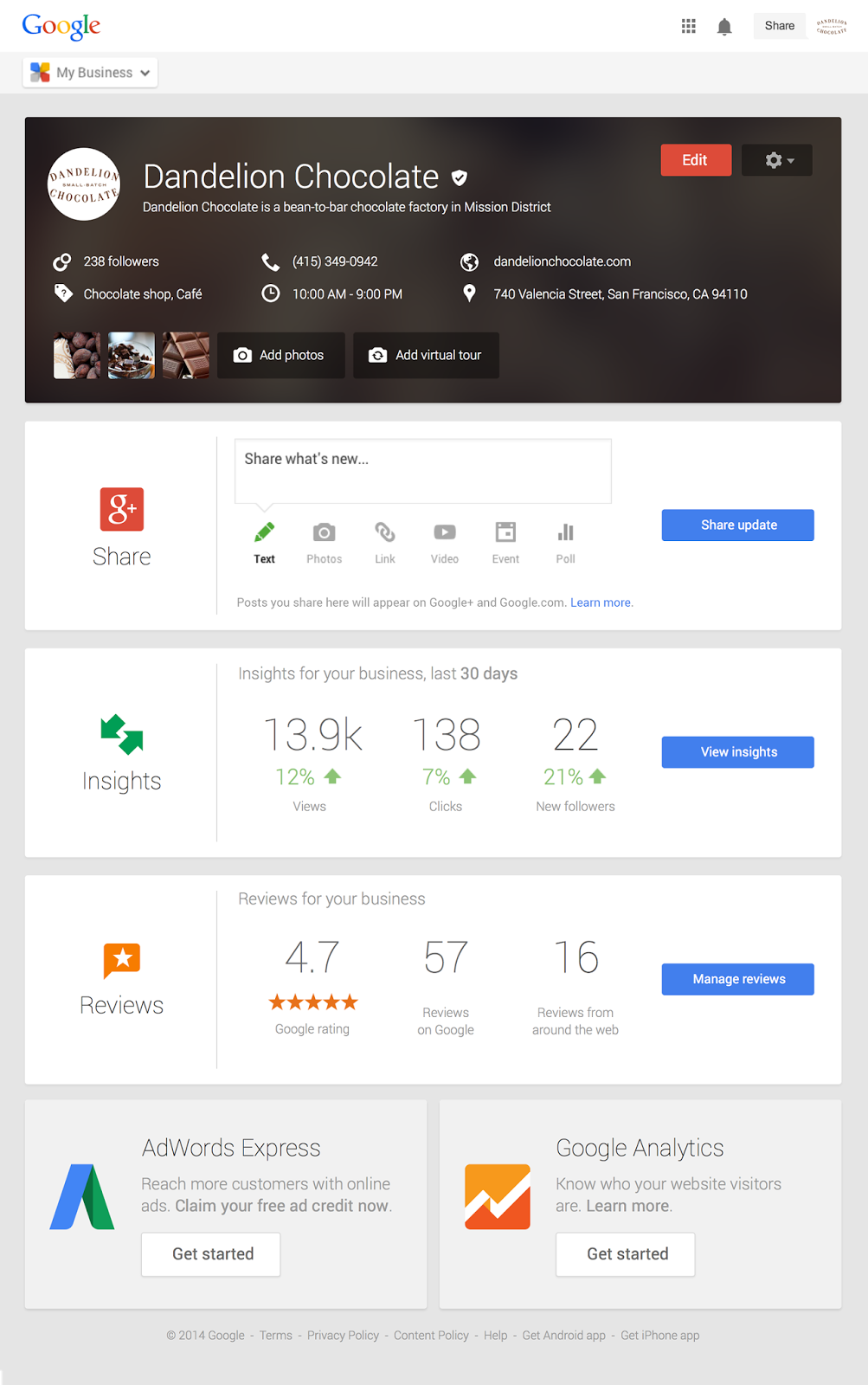 Google will also release a mobile app today for Android, and soon for iOS devices. Here's a preview of the Google My Business app: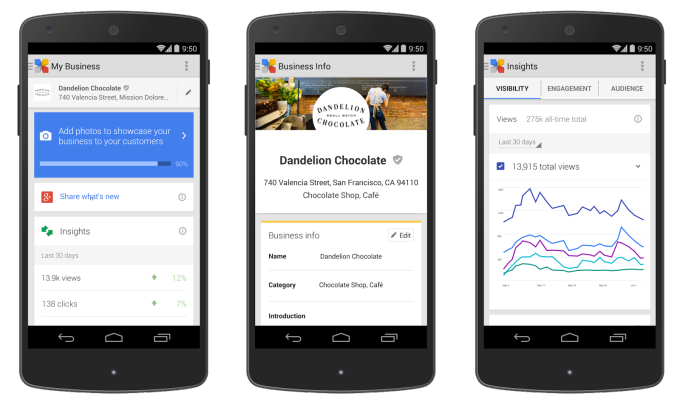 Considering how Local SEO has become a necessity for businesses that want to be found online, it is nice to see Google making it easier for site owners to control all of their Google assets such as Maps and Google+ page from one place. Google My Business will also make it easier for businesses to get started on Google. That being said, a Google+ page & Maps listing are not always enough in terms of Local SEO. Get in touch with us if you would like to see how we integrate local search optimization in our digital marketing programs, either through our contact page or Twitter.