Fraser Valley Specialty Poultry
Details
Fraser Valley Special Poultry is a leading poultry farm that has provided the Greater Vancouver area with world-class quality poultry products for the last 40 years. If you have had poultry at white table cloth restaurants or seen barbeque ducks displayed in Asian store Windows, you have seen their products.
Visit Live Site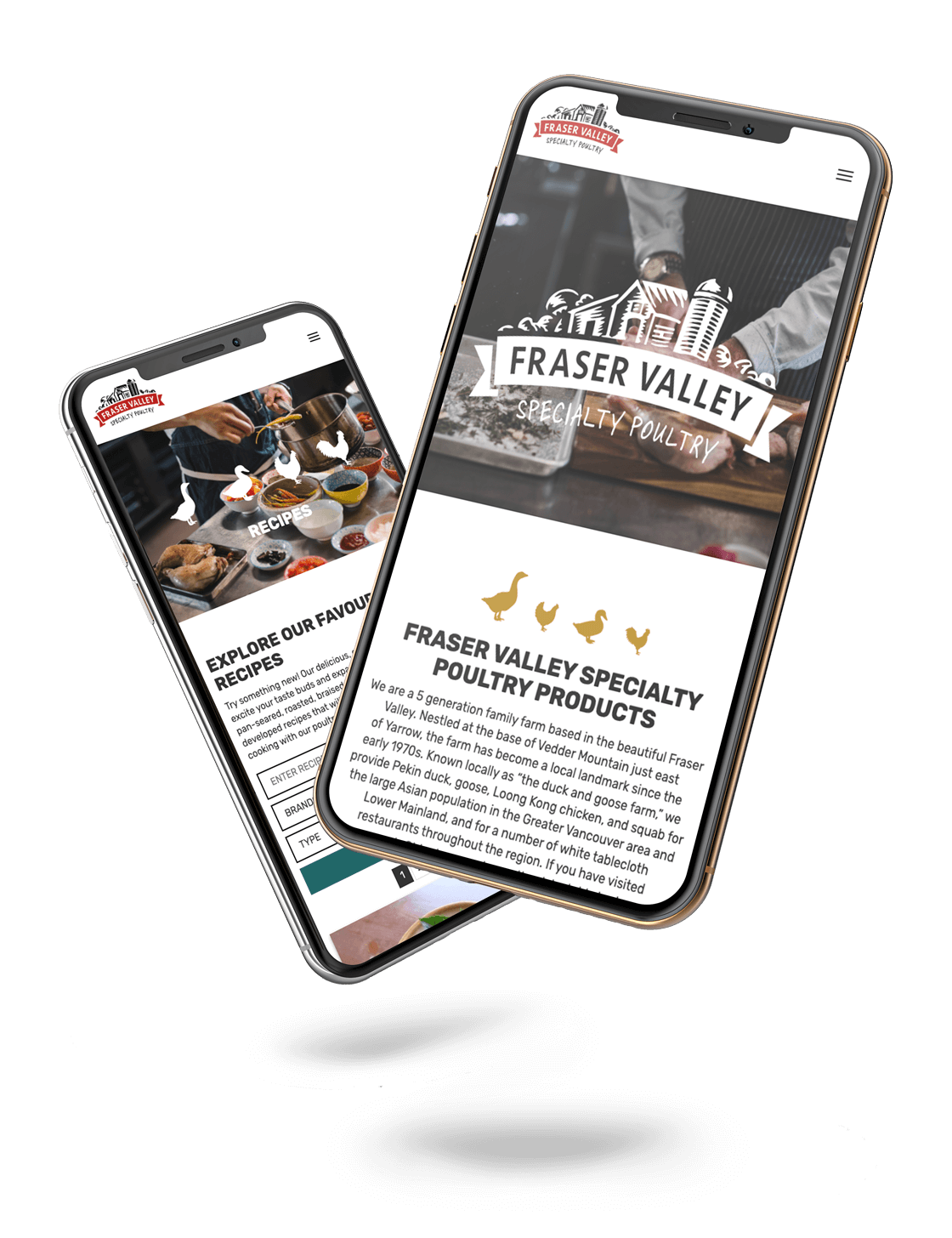 The Problem
In recent years, the company has expanded their offerings to include a variety of healthy and tasty poultry products including organic chicken, Taiwan chicken, Peking duck, and a range of ready to eat options. As part of an initiative to increase digital brand awareness among the Asian population, they decided to search for an agency that's well-versed in Asian digital marketing.
"We chose SMARTT because they studied our company and products and took time to discuss with us, the client, about our needs and targets before they presented the project proposal," says Joanne Huang, Sales & Marketing Manager, "with such preparation, the proposal was realistic and practical based on our project timeline and budget. This made us believe that they would do a good job executing the proposed campaigns. The sincerity and professionalism that they have shown at the project proposal stage are what made us choose them."
The Solution
SMARTT used its P.A.C.E. Digital Marketing Framework to create brand awareness and drive foot traffic to Fraser Valley Special Poultry's retail partners. Specific geographic and demographics segments were chosen based on buyer persona's. A multi-channel approach was used across Google, Facebook, and YouTube to ensure the brand would stay top-of-mind for potential customers.
The Result
The multi-channel approach created great results based on the numbers of impressions, clicks, and views. Product sales also increased during the campaign periods. At Fraser Valley Special Poultry's supermarket promo events, customers would tell them that they knew the events from their online ads.
2,024.44% increase in overall website traffic

26.42% increase in organic traffic

128.57% increase in direct traffic

Increased product sales
"We enjoyed working with the team at SMARTT because they executed the campaigns with great project management skills and delivered results that met our expectations. They were practical and efficient and always communicated with us before they took the next steps," says Huang, "Our Account Manager did a good job explaining the pros and cons of different options that we could have for rolling out activities. This was extremely helpful for us for making decisions. It's been a pleasant experience working with SMARTT."
Visit Live Site
Do you want to market to Chinese audiences?
If you are looking to market your products and services to Chinese audiences, we can help. Our team is experienced in crafting Chinese campaigns (simplified and traditional) that target, reach, and convert Chinese audiences living in North America. Contact us for a free consultation.