Twitter and Foursquare to Pair Up in 2015?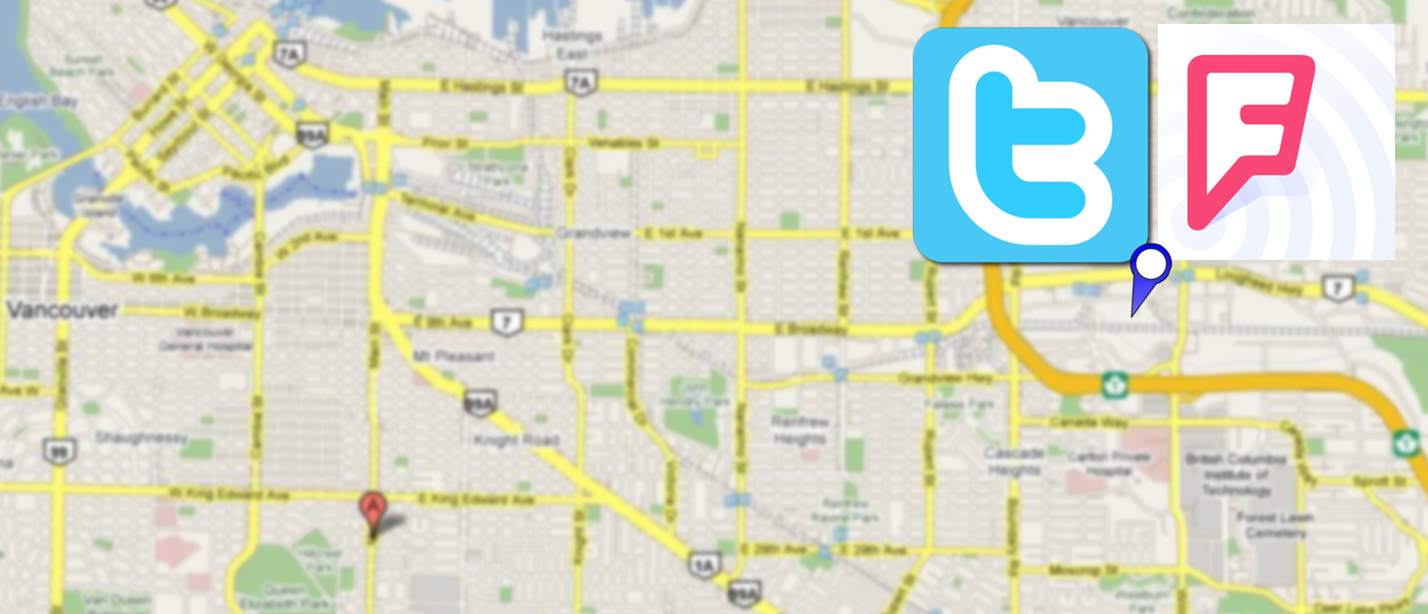 At the end of each year, rumours start flying about the next year. Some recent industry buzz claims that social media giants Twitter and Foursquare will partner to add better geolocation features for Twitter, perhaps as early as the first quarter of 2015.
While Twitter's user appeal lies in the brevity of its 140 character messages, Twitter recognizes it needs to do more to compete with social platforms that support richer content. They've rolled out Twitter Cards, GIFs, and video – and now they're testing out location-based features. Twitter currently collects static location information such as user location at sign up time and location from the user's bio. But now it appears the company wants to determine where users are when they tweet.
"Our goal is to take those learnings and scale them to the rest of the world," a Twitter spokesman stated. "There are two key components to nail: 1) Understanding where content is coming from and where the conversation is happening: a country, a city, a neighborhood or venue. 2) Understanding places you care about, whether that's the place you're standing when you access Twitter, your home country, or someplace else on the globe that's captured your attention. Organizing the world's public conversations in real time can offer limitless opportunities."
There will be users who benefit from a layer of geographic information, but for Twitter, the benefit is that it will be able to add value for its advertisers, especially those who are taking advantage of the fastest growing segment in search marketing – local and mobile. It's a smart move.