Internal Links: An Easy Trick to Get Extra Link Juice
|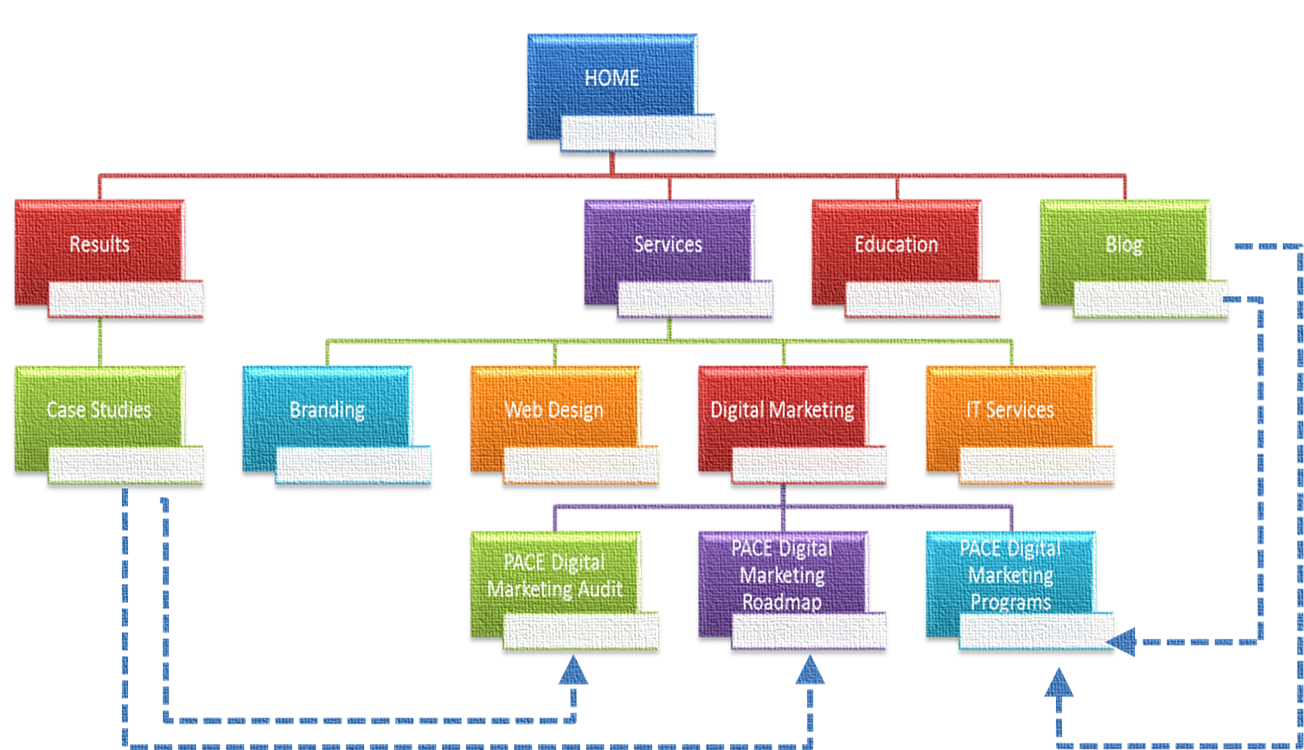 This blog is about something really simple. Yet it's a mistake we see over and over when we perform digital marketing audits to help clients understand how they can create pages for better SEO. I'm talking about internal links in content. Yes, those simple text hyperlinks in copy that point to other pages on the same website. Internal links in content are so easy, so necessary … and so under-utilized. By that I mean utilized correctly for maximum effectiveness.
Internal links are one of the SEO best practices experts recommend for making your site easy for those search engine bots to browse. Of course the links from your navigation menu, sidebars, and footers are important – these tell bots how your web pages are structured so that your website gets indexed properly. When it comes to internal links in content, however, bots consider them as text on a page of relevant content, so they assign more credibility (higher trust) to those URLs. When you embed internal links in your content, you are telling search engines bots:
which of your content pages should have the highest priority, and
how the content on one page is thematically similar to others
Good site architecture and site maps are the foundation for good SEO. Internal links build on that foundation and boost your link juice. As with everything else in best practices for SEO, there is no single most important tactic, but this is one of the important ones. Furthermore, with Google placing more emphasis on content these days, it's a good idea to start getting some link juice via content instead of relying 100% on site maps or navigation.
How to improve your internal link juice
Create a visual map. It's a good idea to draw out your web pages with lines that show which pages contain content with links to other pages. Do you have incoming links to your most important pages? These could be the pages which contain calls-to-action, or landing pages with offers. Or perhaps you have pages with unique information that showcases your expertise.
Think of your visitor. Technically, your internal links signal to bots that these pages are important. But WHY are they important? Because these are the pages you want visitors to see. Take a user-focused approach and take a look at your analytics. Which are the most popular landing pages? Which pages do users navigate to next most frequently? Which pages do you think are most valuable for users to read next?
Then tweak landing page content so that the text contains links to pages with relevant information, making it natural and beneficial for the user to click on those links. A sentence that urges the reader to "be aware of the on-page and off-page factors that contribute to SEO success" works better than "read this blog."
Limit links to just 3 – 4 per page. Google says to keep the links on a given page to a reasonable number (but they don't say what that number might be). Remember that this means all the links on a page: headers, footers, navigation menus, sidebars, etc. But again, never mind the bots, think of the user. Too many links in your content to other pages or blog posts will just confuse the reader. Be discriminating, sparing, and relevant.
Link deeper rather than higher. When it comes to SEO link juice, it's typical for home pages and higher level pages to have lots of links already from both internal and external sources. The goal is to boost optimization for your overall site, so avoid pointing to home and top level pages and find ways to add importance to pages deeper down.
Link from blog posts. This is something people seem to forget to do, yet this is extremely valuable for two reasons.

When you write blog posts with internal linking in mind, you are more likely to end up with content that supports your key messages, because you will create opportunities to embed links pointing to pages with high-value information.
Blog post is fresh content and stands a better chance of getting shared – which helps with backlinks.
The easiest way to start implementing internal linking is to begin with blog posts and new web pages. Then go back and audit existing content, looking for opportunities to add internal links. There are many tactics you can implement to make your website more SEO-friendly. Adding internal links to content is a relatively simple task and doing this consistently will deliver better SEO and a stronger link profile. It may be time-consuming but it's easy to do and worth the effort!