Google Extends "Not Provided" to Adwords, Stops Reporting Paid Search Clicks Query Data

For the past few days, rumors have been going around the search engine marketing industry that Google would stop reporting search query data for paid search clicks, as it has already done for organic queries. Yesterday, Paul Feng, Product Management Director of Adwords, confirmed the rumor on the Ads Developer Blog and explained it was part of Google's "efforts to keep search secure".
Google stated that "advertisers will continue to have access to useful data to optimize and improve their campaigns and landing pages", either by using the Search Term report in Google Adwords or the Search Queries report in Webmaster tools.
We actually believe that the upcoming lack of paid search clicks query data is a very bad news for advertisers, despite the alternatives recommended by Google. To properly determine if it's the case, we will compare the soon-to-be obsolete Matched Search Queries report in Analytics with the two recommended reports in Adwords and Webmaster Tools, and assess whether advertisers will lose visibility on certain metrics and deal with a higher complexity for the management of their campaigns.
Matched Search Queries report in Google Analytics
One of the simplest ways to access paid search clicks search query data in Google Analytics was to use the Paid Search Traffic report, accessible in Acquisition > AdWords > Matched Search Queries. The report displays metrics such as the number of visits, the % of new visits, the bounce rate or average visits duration for each keyword that drove traffic to website, as seen below (data has been hidden for privacy concerns):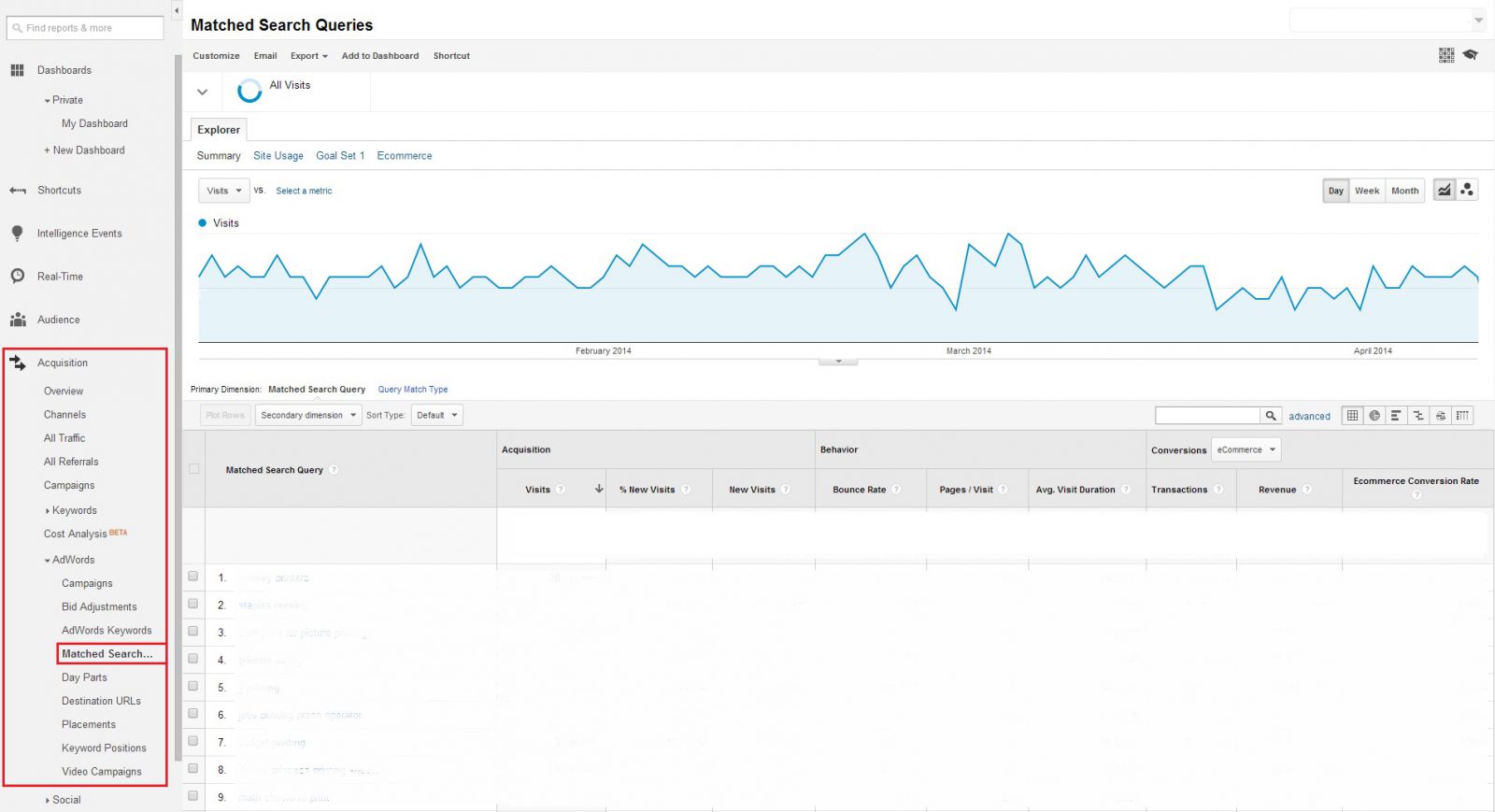 This report will continue to be usable, it will however display many more "not provided" results as Google will now encrypt the paid search query data originating from SSL searches.
Search Term report in Google Adwords
Originally called the Search Query Performance report, the Search Term report in Google Analytics is accessible from the Keyword tab accessible for each campaign or ad group, as seen below: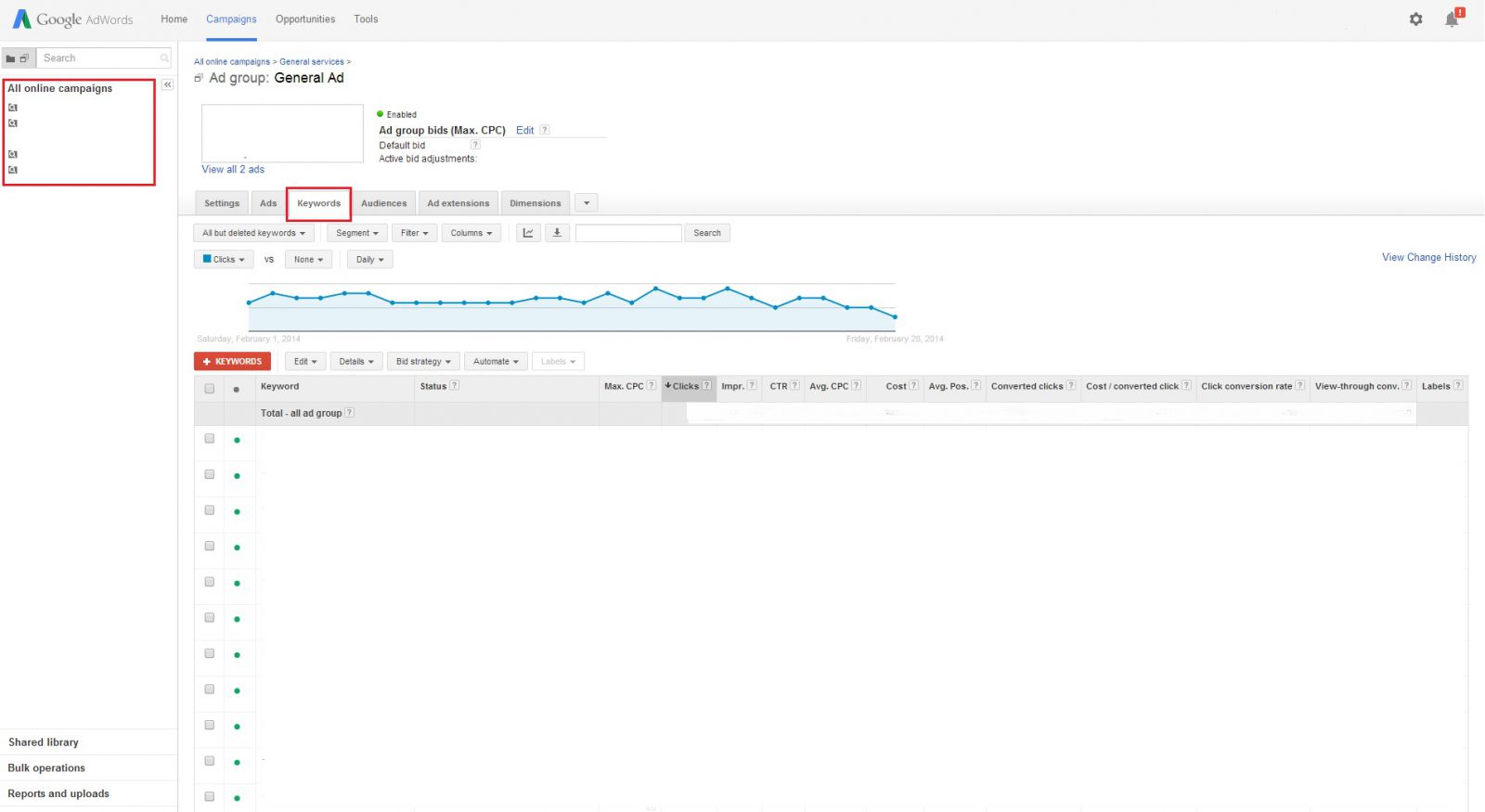 Google released the following video explaining how to access the report in Adwords:

The Search Terms report in Google Adwords shows some of the metrics included in Analytics' Paid Clicks Query report, yet it lacks information about the visitors' post-click behaviors on the website (bounce rate, visit duration, % of new visits - just to name a few). This information will still be accessible in Analytics, but won't be as accessible at the keyword level.
Search Queries report in Google Webmaster Tools
As stated by Google, the Search Queries report in Google Webmaster Tools "provides aggregate information about the top 2000 queries, each day, that generated organic clicks", the important part of the statement being the word "organic". How do organic clicks relate to paid clicks? Organic and paid clicks can sometimes be correlated if you are advertising for the keywords that your website ranks high for, but other than that this report actually does not provide any valuable information when it comes to your Adwords campaigns. And if you are advertising on the keywords you struggle to organically rank for, this report is totally unrelated. The report is accessible in Search Traffic > Search Queries, as seen below: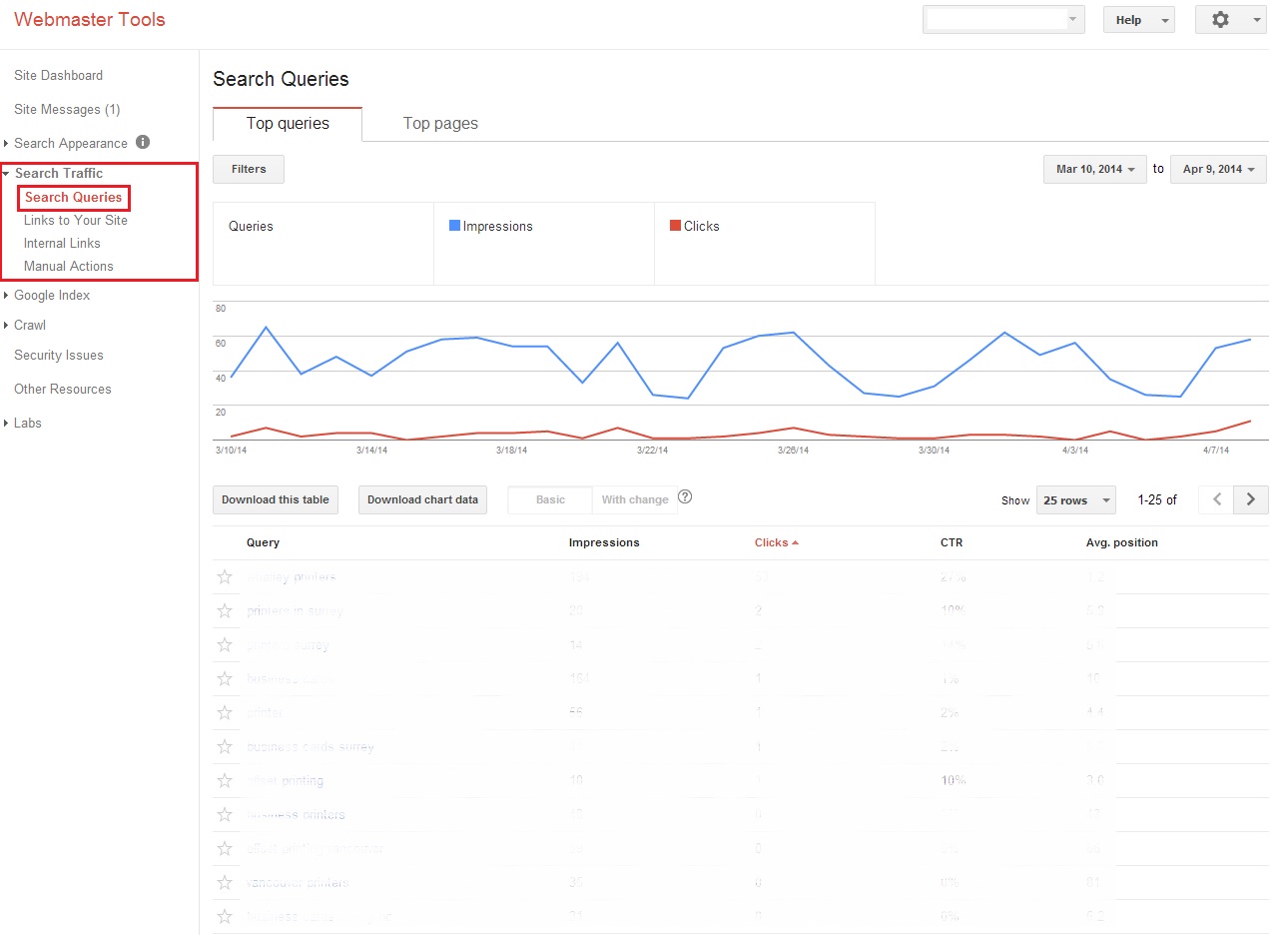 The discontinued reporting of search query data for paid search clicks will affect everyone using the query in the referrer for reporting, automated keyword generation or landing page customization. Google recommends the following alternatives to circumvent the problem:
So how will this change impact Adwords users in general? Advertisers will still be able to determine which keyword was clicked on, either by using the Search Term report in Adwords or by using the Paid Clicks query report in Analytics, but they won't be able to know the search query data. (i.e. the keywords that their visitors actually typed in Google that led to a visit to their website.) This is pretty bad news considering that the Match Query report was very helpful to uncover variations of keywords or niche keywords that advertisers didn't think of before.

Get in touch with us if you would like to optimize your Adwords campaigns by leveraging the Matched Search Queries data while we still can, either through our contact page or Twitter.