Facebook Adds Call-to-Action Button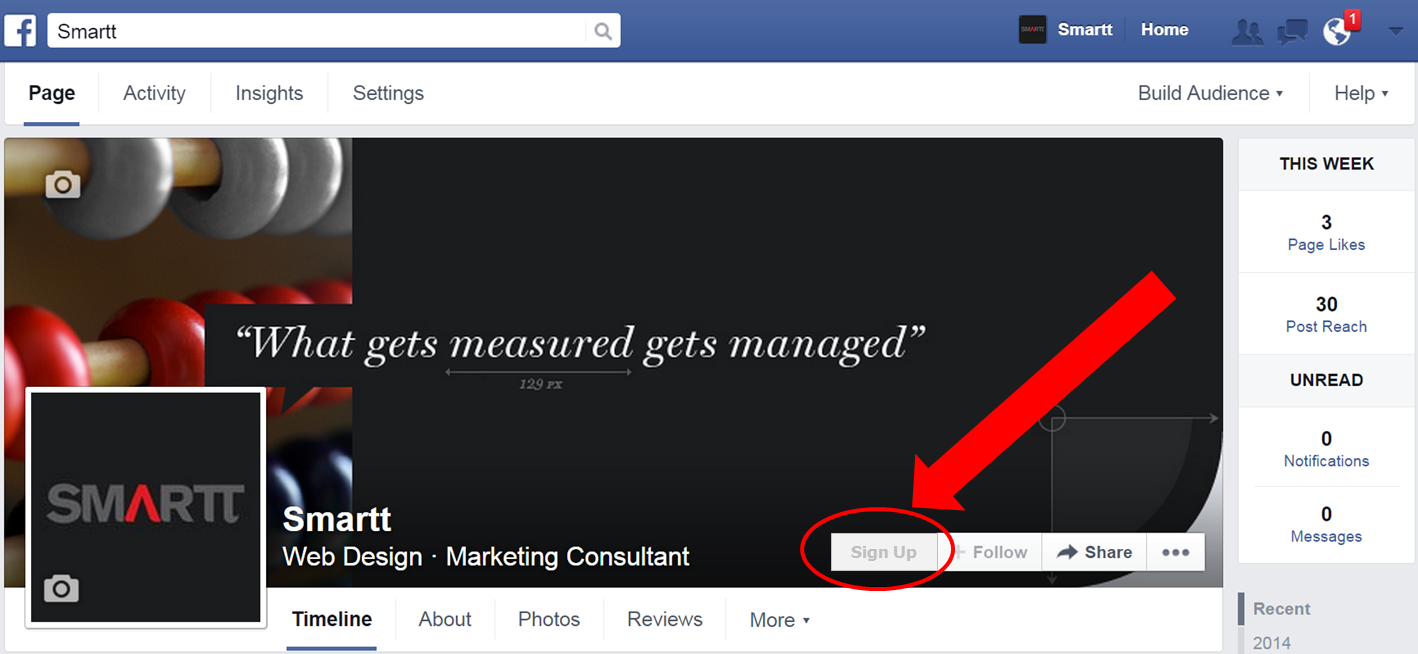 Soon, your Facebook Fans will be able to do more than "Like" your business page. With its new call-to-action (CTA) buttons, you can encourage people to:
Book Now
Contact Us
Use App
Play Game
Shop Now
Sign Up
Watch Video
The CTA will appear to the left of the "Like" button at the top of your business page. Facebook has been testing this feature and says it will roll out in 2015, starting in the US over the next few weeks and in 2015 for the rest of the world.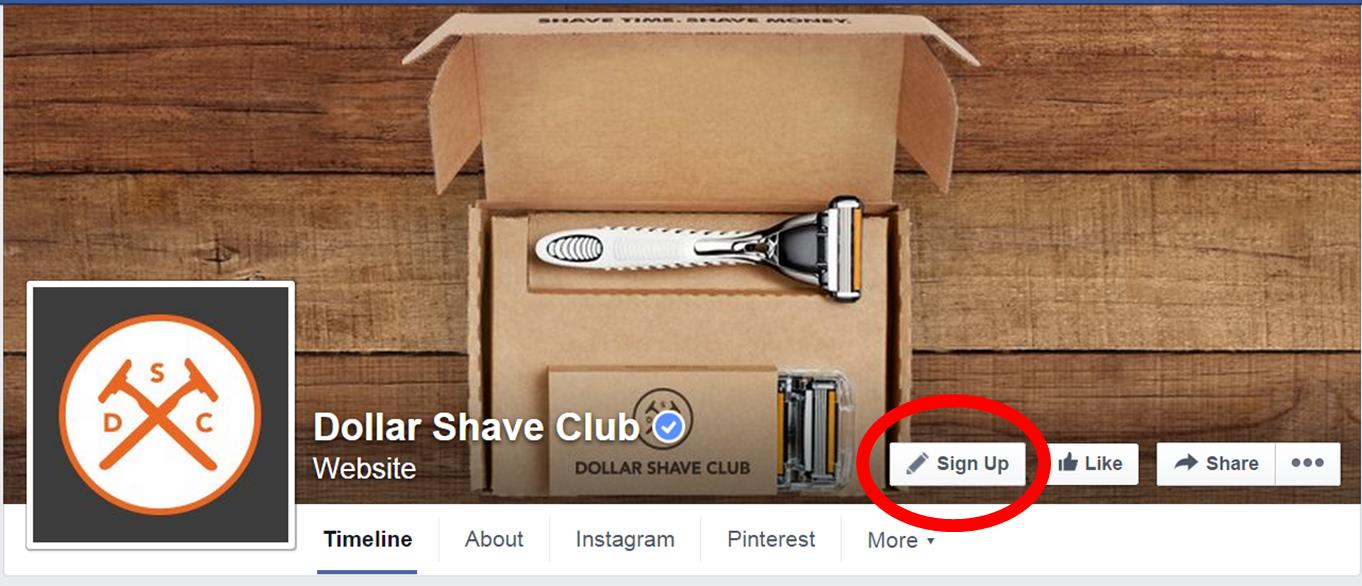 Beta tester Dollar Shave Club, who used a "Sign Up" CTA, is quoted as saying "the Sign Up call-to-action button delivered a 2.5x higher conversion rate versus other comparable social placements aimed to drive new user acquisition."
Before CTA buttons, business pages that wanted a CTA workaround would create apps which displayed in a Custom Tabs section. These would appear below the "Like" button and link to apps or landing pages.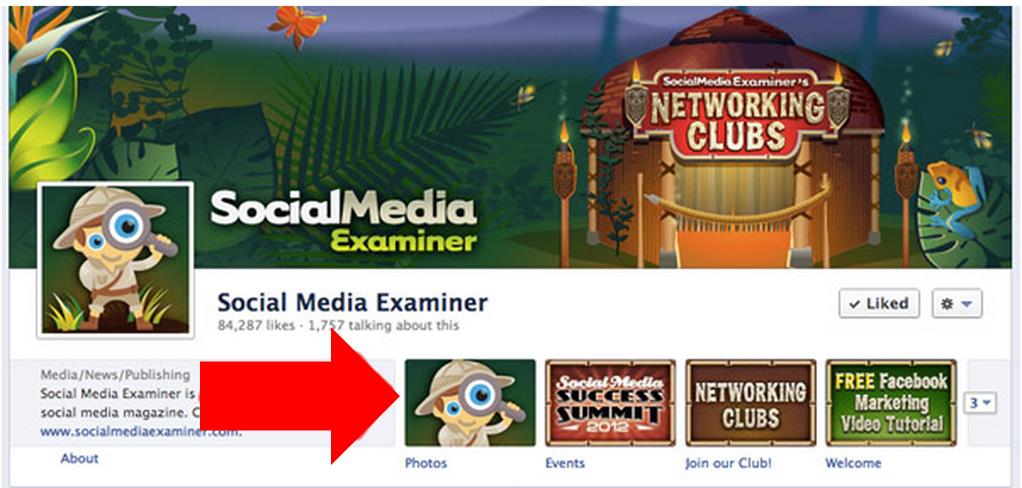 With up to 12 tabs allowed, some pages ended up with quite a large and distracting panel of CTAs, like the Coca Cola page below: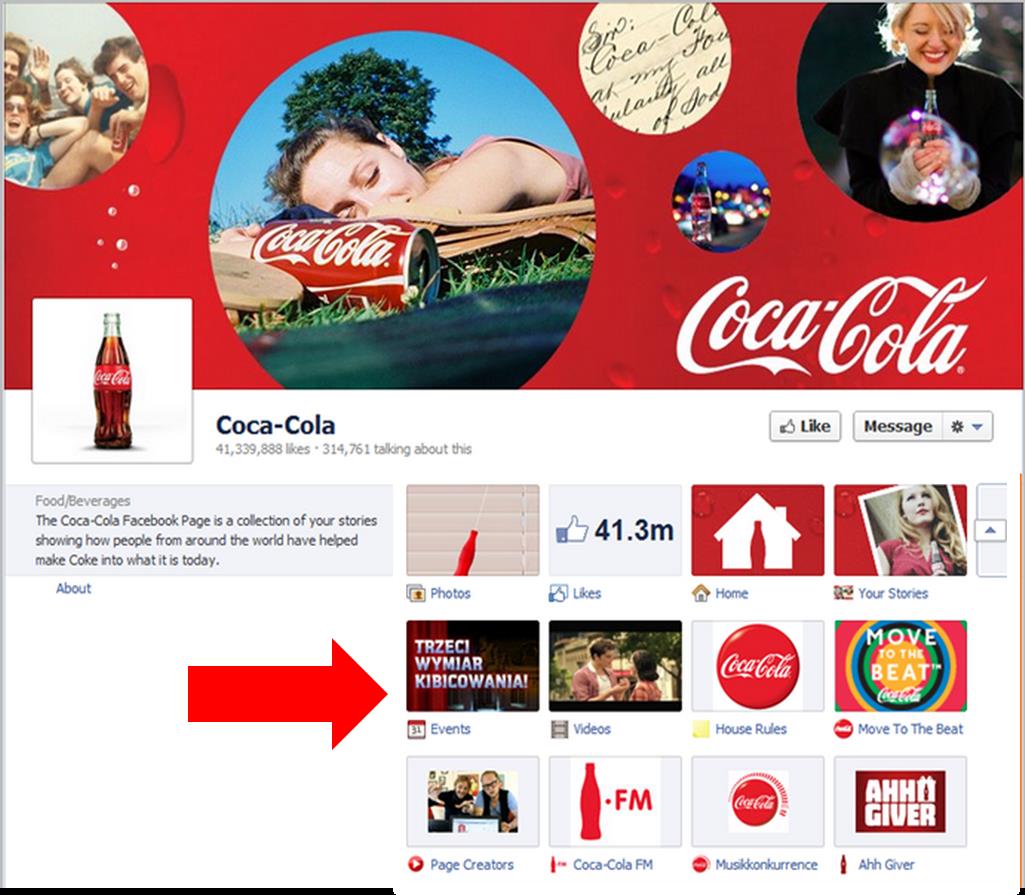 Since then Facebook's new design has relegated Apps to the left-hand side of the page, with text-based tabs on the bar below the main banner. The page below has a "Podcast" app, which would show on the left side of the page scrolling down, but it's also on the bar, just to the left of the "More" button. The "More" button is where you find the other Apps.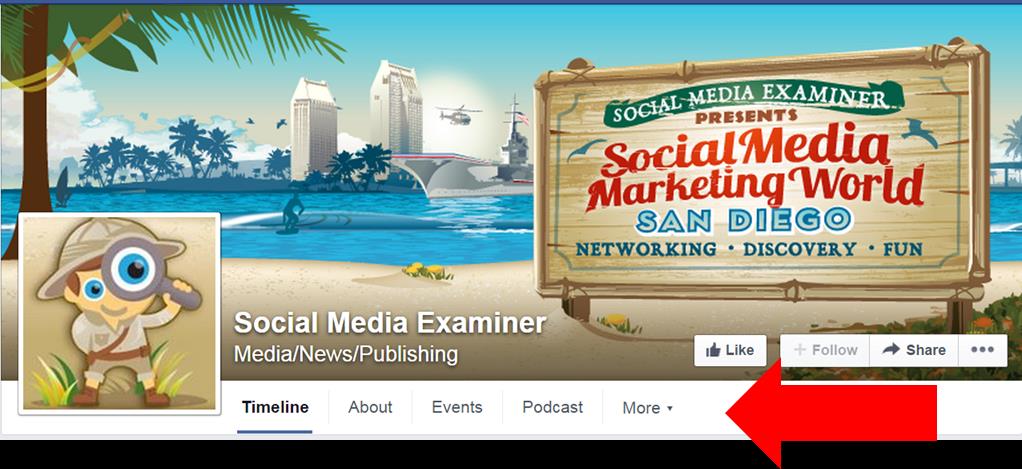 The new Facebook CTA feature makes it easier to create a CTA while maintaining a clean look. With only one CTA button allowed on the banner, businesses will need to decide on which CTA matters the most.