The Essential Google Paid Search Holiday Checklist Revealed

Google today released a checklist for advertisers to effectively run AdWords campaigns this Christmas. The checklist contains 4 main parts with multiple subparts undereach section. The checklist allows you to ensure your bidding strategy is suitable, keywords are correct, and landing pages are optimized.
Here's the checklist: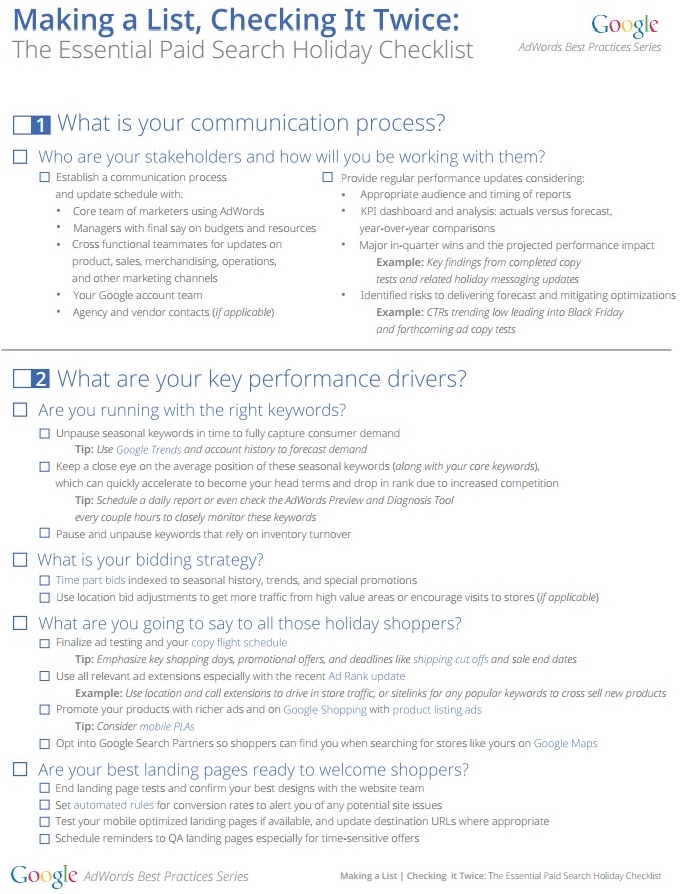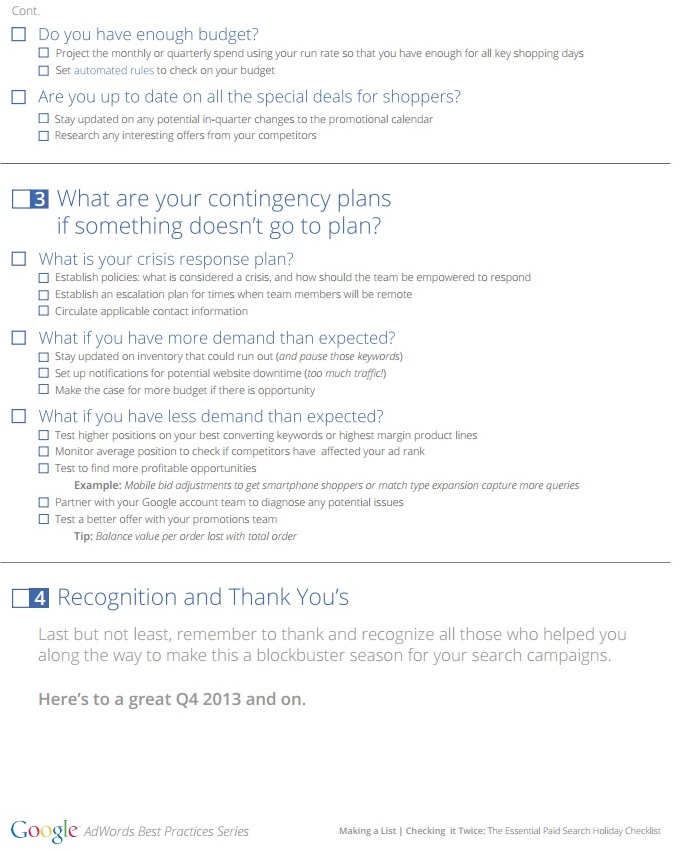 Please let us know if you have questions regarding the checklist and we'll be more than happy to help you.