Digital Marketing Interview Series with Swayy's Co-Founder and CEO

Ohad Frankfurt is a co-founder and CEO of Swayy, a personalized content discovery platform. (We've done a review on the platform.) Here are his thoughts on digital marketing:
What do you see as the biggest challenges for marketing professionals over the next 3 years?

In the last year we have seen that online marketers are focused on delivering content to their prospects across multiple channels. Marketers are going to spend even more time and money on content marketing in the future, so I'd say that the biggest challenge besides creating engaging content is distributing it. Content is king, so finding the right "kingdom" (social media marketing, email marketing, etc) for the "King" will be one of the main challenge marketers will face in the next 3 years.



What excites you the most about your industry?

Social media is one of the biggest "hubs" in the world. This is probably the best place to feed your curiosity, grow your community and be a part of a conversation. I'm sometimes amazed by how efficient social media is and how it can help a business grow. It can be used as a marketing tool, a customer support platform, and much more. I believe that in the future, businesses will discover other interesting ways to use social media.



What do you consider essential skills for a marketing team these days?

Analytical skills. When I was in college I had always heard about the psychological aspects of marketing. The theory always teaches us what drives people to buy products and why they stay loyal to the brand. But experience at Swayy has taught us that marketing is often a numbers game, in which every marketing strategy we're implementing in the business should be fully measured to better understand whether we should stick to it or try something different. Marketers should be ROI-focused and always understand what works best with their prospects.



What do you feel are the most underrated skills in a marketing team these days?

I'd say that content writing is definitely a skill that marketing teams should emphasize more. Content has become a growth model for companies and brands because the ability to craft content that attracts potential customers to your business is important in today's marketing landscape. Therefore, understanding what your audience would be interested in and creating engaging content that inspires them is definitely an important asset for any marketing team out there. (Check out what BCIT's Social Media Marketing Instructor has to say about the most underrated skills in a marketing team these days.)



What are two or three social media trends that impact your role as a manager, and why?

Twitter is now a platform that can help your business do great customer support; the real-time conversation and the informality make it easier for both the customer and the business to form a quick, efficient support conversation.
LinkedIn is becoming a publisher and will be a place where you can find and share relevant content. We realized that sharing our own content and 3rd party content on LinkedIn drives great engagement for both our personal pages and our company page.
It is now easier for people to discover their news through social media, which means marketers should always understand what are the topics their customers are interested in and deliver the right content to them.




What advice would you give to young people who want to do your job some day?

The best advice I would give someone who would like to be an entrepreneur is to make sure you surround yourself with people who can make you better at what you do. Make sure your team members drive the business forward, so that the marketing guy helps the product guy make a better product and so on. Since Day One of this company, we knew that human capital was the most important capital a company has. We decided to build an organizational culture that would make people better at making decisions and in building products, because we believe that having this kind of culture is the first step of building a successful business.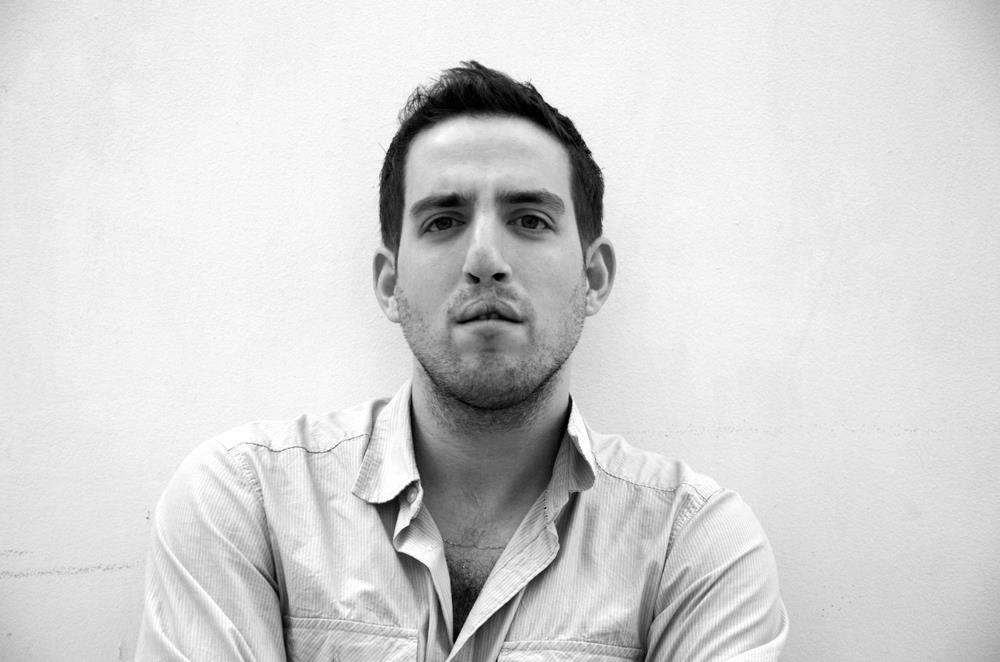 Ohad Frankfurt is one of the co-founders at Swayy - a content recommendation platform for social media marketers. Ohad is also a contributing writer at The Next Web, Social Media Today, and Lifehack.org and proudly serves as a mentor at the Elevator Fund accelerator program in TLV.