Digital Marketing Interview Series with Social Community Manager at BestBuy Canada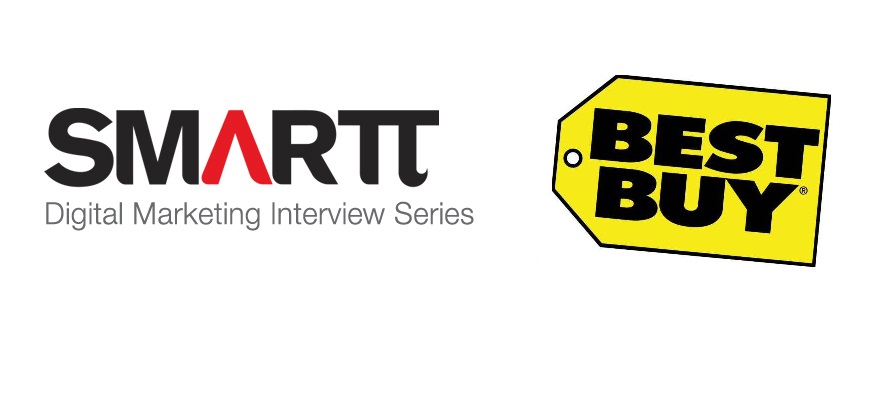 Laura Buchanan is the Social Community Manager at Bestbuy Canada. Here are her thoughts on digital marketing:
What excites you the most about your industry?

The best part of community management is getting to see the difference you're making. Not a day goes by at the Best Buy Canada/ Future Shop offices where I don't virtually fist-bump someone on the internet for giving an awesome answer that helps someone else make a decision they otherwise would not have been as confident in making.

What do you consider essential skills for a marketing team these days?

Being somewhat obsessed with the customer. You have to constantly be putting yourself in the customer's shoes and asking "what is this experience like for them? Is this useful? Is this helpful? Is Best Buy Canada answering a question or just making noise?" Everything has to be done with the customer's best interest in mind.

What do you feel are the most underrated skills in a marketing team these days?

Being able to understand the numbers! There's so much room for creativity, and I've been lucky enough to have been always encouraged to try as many different ideas as possible, but you have to always look at the results. Being able to first identify what your key metrics of success are, and then measuring, reporting and analyzing are all key to understanding your successes (or how to be successful next time).

What do you see as the biggest challenges for marketing professionals over the next year?

The ability to focus on what your role is in terms of contributing to the goals of the organization that you're working for. It's easy to become distracted by all the new platforms and trends when they don't really make sense to get after (even though it would be really cool to try!). Staying on top of the ever changing market is definitely part of the job, but also knowing when and how to cut out the noise and hone in on exactly what's going to resonate with your audience is what's going to make you successful.

How did you get the background and skills necessary?

I did my undergraduate degree in Communications, and a certificate in multimedia studies. Education was a big part of moving into my field, but equally important was the co-op work terms I participated in while in university that gave me hands-on experience in the community management field.

What advice would you give to young people who want to become a Social Community Manager some day?

Get involved in online communities that matter to you. Get to know the moderators and administrators. Even better, build your own online community around something you're passionate about. Or bring people together offline – community management is really about facilitating a welcoming space where people can share & help.


Laura Buchanan is the Social Community Manager who is responsible for the Future Shop Tech Yeah & Best Buy Plug-in Communities at Best Buy Canada. Her laugh is louder than most. Connect with her on Twitter @lauralbuchanan.