Digital Marketing Interview Series with Business in Vancouver's Top 40 Under 40

What do you see as the biggest challenges for marketing professionals over the next year?

The biggest challenge - and opportunity - is the need for speed and transparency. Social media has made everything real time, all the time. The days of timed and themed static campaigns are over. You decide only the starting points of your marketing campaign andyou seed it, but then you adapt and react to what comes back at you. The nuance and depth are added by your tribe and/or detractors. The highest impact online marketing is when you capture opportunities as they happen and then curate the organic reactions that are invoked. You don't drive marketing campaigns these days, you can only steer.

What are the biggest changes you've seen in marketing teams in recent years compared to ten years ago?

Understanding of technology is a must. Innovation and creativity are no longer good enough, as you must also have skills to implement. The bar for marketing teams is much higher now.

What do you consider essential skills for a marketing team these days?

The basic skill of marketing will always be the ability to tell a story – to paint a picture with words and engage the audience. This has always been, and will always be, irrespective of the medium of distribution of the story.

What do you feel are the most underrated skills in a marketing team these days?

Writing. Writing. And Writing. You have to be able to tell a story. In marketing and communications, storytelling will always be the key. Unfortunately sometimes, marketers rely on gimmicks and forget the power of words.

How did you get the background and skills necessary?

I did many, many things. Seized opportunities to move forward even when inconvenient. Took on projects beyond my expertise, grew into the role, and got the job done.

What advice would you give to young people who want to do [your job] some day?

Get mentors. Work and volunteer for organizations and projects that can give you the skills you need. In careers, zig-zag is often faster than a straight line. Curate skills, contacts, and experiences for the job you eventually want. Get reputation as a doer and an achiever.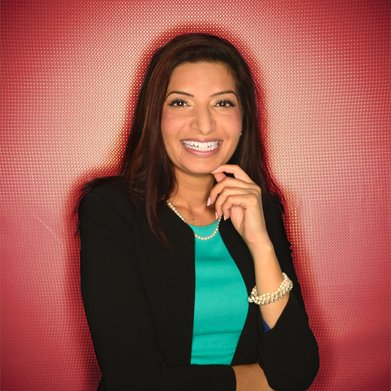 Maninder is Vice President Philanthropy at Pacific Autism Family Centre Foundation.
Maninder currently serves on the Board of Directors at Vancouver Board of Trade, and Ballet BC. She is also a member of the UBC Alumni Advisory Council. Her past governance roles include the Board of Directors of Big Sisters of BC, Vancouver Chapter Chair for Women in Leadership Foundation, and President and Board Chair of the Pacific Club.
In 2012, Maninder was nominated for a YWCA Woman of Distinction Award. And in 2013, she was recognized as one of Business in Vancou¬ver magazine's "40 under 40" top business achievers.
She graduated from UBC with a Masters' degree in Electrical Engineering and attend¬ed Harvard Business School's Executive Education Program.
Maninder believes three things passionately – if you are not living on the edge you are using up too much space, stereotype is never the person, and that human potential is a terrible thing to waste. She can found on twitter at @dhaliwalmk.