Bite Sized Videos – The New Marketing Frontier?

Photo sharing service Instagram announced last Thursday that it has added video functionality to its popular service. Though videos are limited to a maximum of 15 seconds in length, users need not download a separate app as the video function is integrated into the existing app. Instagram fans will no doubt welcome this new feature, and major brands have already jumped onto the news. According to Adweek, brands such as Maybelline and Lululemon have already released their own Instagram videos.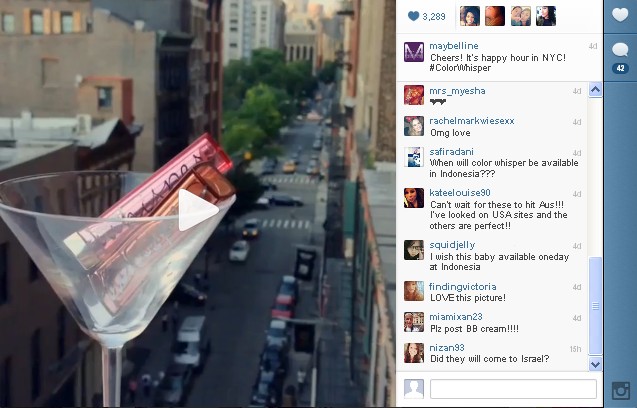 By no means has Instagram reinvented the wheel – video sharing websites such as Vimeo and YouTube have been in existence for quite some time. Bite sized clips, on the other hand, are somewhat of a novel phenomenon and have become a new frontier for marketers. The shorter video format appeals to those with limited marketing budgets who cannot afford to spend their advertising dollars on longer videos, as well as to creative minds who want to tell a more tightly knit story.
It remains to be seen whether brevity or detail fosters stronger engagement.