3 Reasons Why You Should Link Your AdWords Account to Your Google Analytics Account

Gain more insights than what's available from just AdWords by linking your AdWords account to your Google Analytics account.

To link AdWords with Google Analytics, first access your Analytics account and click on Admin.



Then click on AdWords Linking under Product Linking.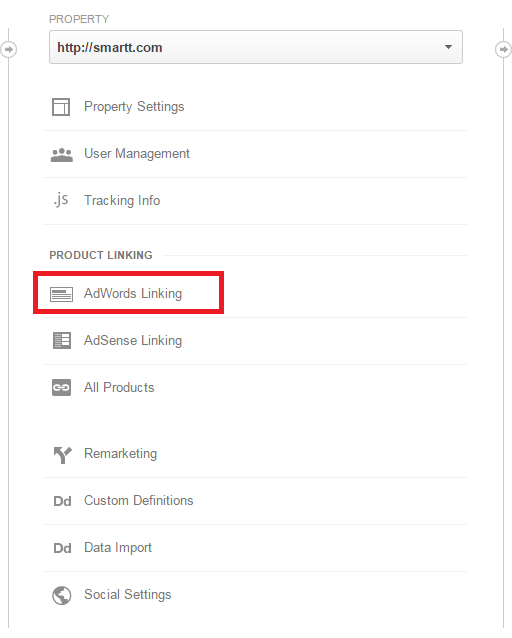 Following those two steps, click on +New Link Group and from there you can select the AdWords account you want linked with your Google Analytics account.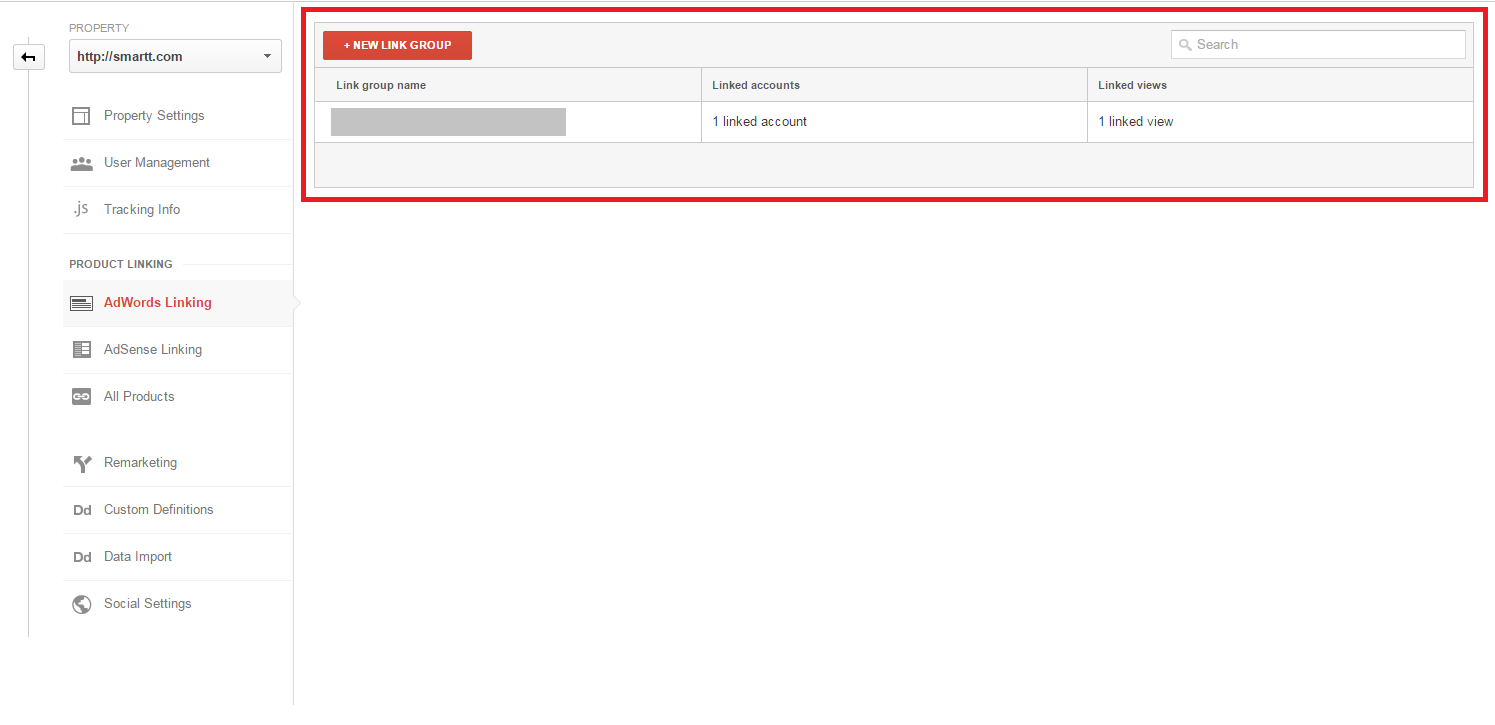 After you've linked your AdWords account with your Google Analytics account, you will gain the following three benefits:


Discover discrepancies

There are sometimes data discrepancies between Google AdWords and Google Analytics because "users entering your website through AdWords might have JavaScript or images turned off, or might use other technologies preventing Google Analytics from reporting about your website users (such as by installing the Google Analytics opt-out browser add-on). In some cases, Google Analytics might not be able to report these users, but they are reported through AdWords."

A common issue we often see is that a conversion generated by AdWords may appear as from google/organic instead of google/cpc.

In this case, you want to go into your AdWords campaign, find details of the conversion such as the geographic location of the campaign, the landing page of the ad, and the ad copy that converted the sale. This information helps you determine which product was purchased.

Once you've gathered this data, go into your Google Analytics account and segment your AdWords data (under the Acquisition section) based on region, landing page, and product to find the product purchase that was made via AdWords.

After you've identified the product, add annotation in Google Analytics to remind you (or client) that the product purchase was made via pay-per-click campaign.





Analyze engagement metrics

Google Analytics lets you determine the engagements of your paid (PPC) visitors.Specifically, you can look into the pages per session and bounce rate of your paid traffic. Examining these engagement metrics helps you adjust your bid appropriately.



(Image by: Megalytics)

For example, if you're a CRM vendor and you discover that PPC visitors who land on your website using the keywords "CRM Vancouver" navigate to more pages per session than visitors who use the generic keywords "CRM vendor", you may want to increase your bid for "CRM Vancouver" because visitors who search using these keywords are more qualified; they've demonstrated they're interested in learning more about your company or service.

Similarly, by examining the bounce rate of different groups of PPC visitors, you can determine which keywords generate more qualified traffic.

For example, if 90% of visitors who visit your website via keyword set A bounce out of your website but only 50% of visitors who go on your website via keyword set B bounce, you would want to increase the bid of keyword set B because they generate more qualified traffic.

Measure Monetary Metrics

Linking your Google AdWords account with your Google Analytics account also helps you gain access to monetary metrics such as the revenue, return on investment (RPI), revenue per click (RPC), and profit margin on your campaigns.



(Image by: Web Marketing Today)

Gaining access to this information lets you determine whether you're overbidding your keywords and eroding your profit.

Metrics such as RPC, ROI, or profit margin aren't pre-installed in Google Analytics. To include them in your account, go through the steps in About the Cost Analysis Report.

If you have any questions about linking AdWords with Google Analytics, please contact Ray at ray.wang@smartt.com.

If you want to learn how to use Google AdWords or Analytics more effectively to improve sales performance, attend our 1-day P.A.C.E. Digital Marketing Training Workshop or 2-day Google Analytics Training Course.